Welcome, to the RFID application hub.
Whether you're a beginner or an advanced practitioner, we've designed the RFID Application Hub to be the go-to resource for real-world RFID applications. In this hub, you will find individual pages dedicated to popular RFID applications, each filled with basic information, answers to frequently asked questions, and where to find additional resources.
If you are looking to take a deep-dive into RFID basics, concepts, and supporting principles, we recommend reading our 184 page book, The Insider's Guide to Working with RFID, the paperback version is available here. If you prefer a digital copy, click the button below.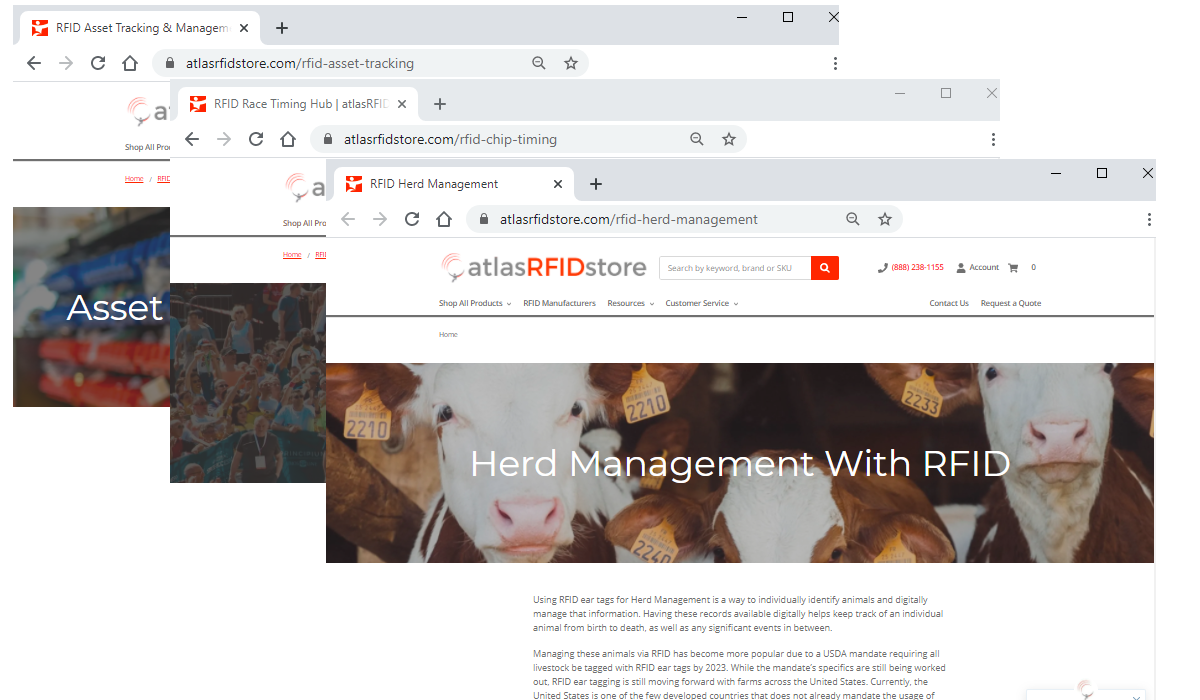 Explore RFID Applications by Category.
RFID, or Radio Frequency Identification, is a type of technology that uses radio frequency waves to transfer data. The most important feature of RFID technology is that it allows items to be uniquely identified from one another. While barcodes have this ability as well, reading each individual barcode is a time consuming manual process.
RFID tracking is a general term that most people use to talk about RFID technology, but RFID is not only used to track items. Most RFID applications can fit into one of these five categories:
Explore Individual RFID Applications.