Welcome to the RFID Technology Hub.
Whether you're a beginner or an advanced practitioner, we've designed the RFID Tracking Hub to be the go-to resource for RFID concepts and applications. If you're looking to take a deep-dive, we recommend reading our 184 page book, The Insider's Guide to Working with RFID, which you can download for free. If you prefer a physical copy, we're selling paperbacks here.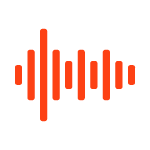 What's In This Hub?
This RFID Technology Hub contains some of the best information available about how RFID and NFC technology are being used today, all in one convenient place. With 30+ pages dedicated to individual RFID applications, this hub is a great starting point (or refresher) for learning how RFID enables each, and the technology's value-add. With so many individual applications to cover, each one has been categorized into one of 5 main categories - Identify, Interact, Manage Items, Gather Data, and Access Control.
Each of these categories have been carefully selected and labeled to best represent the overall goal of the individual applications that make up this category. If your RFID application is not listed, checkout the main category page that best represents your application; there you can learn more about the broader elements of similar applications. To learn more about each top level category, and what each of these categories covers, scroll down to learn more.
Within each category, individual applications are highlighted to provide information, examples, and where to learn more. To jump right into an application, checkout the Navigation Menu below and click on the application you are interested in.
RFID Tracking Applications
RFID, or Radio Frequency Identification, is a type of technology that uses radio frequency waves to transfer data. The most important feature of RFID technology is that it allows items to be uniquely identified from one another. While barcodes have this ability as well, reading each individual barcode is a time consuming manual process.
RFID tracking is a general term that most people use to talk about RFID technology, but RFID is not only used to track items. Most RFID applications can fit into one of these five categories:
If this is your first time learning about RFID, or if you need a refresher, checkout our Beginner's Guide to RFID to learn more.
RFID Technology Hub: Navigation Menu
Checkout the individual applications within the tabs below and click to learn more about each.
---
Learn More About The Categories.
Using RFID to simply identify one item from another. This is done at the core of each application, but for these applications, there is typically no second step.

DVD Kiosks
RFID tags are placed on individual DVD's allowing the kiosk to identify one from another in order to dispense and return.

Shipment Verification
In shipment verification applications, the receiver of the shipment simply reads the RFID tag in order to discover the contents

Interact with Objects Using RFID
In these applications, RFID tags are placed inside or on objects in order to uniquely identify each object and allow interactions to occur.

NFC
Enable interactions between a user and a device, ad, or object. Read More

Car Wash Loyalty Programs
An RFID windshield tag identifies the car and loyalty software brings up wash preferences, wash history, and loyalty information.

UHF RFID is used to gather data about people and objects like location, time, payment methods, temperature, moisture levels, and historical data. In these applications, the system simply gathers data and relays it back.

Race Timing
When an RFID tagged runner crosses a checkpoint, the tag's unique information is recorded, timestamped, and sent to a central database. Read More

Attendee Tracking
Used for conferences and trade shows as a way to gather data like booth popularity, traffic flow, and attendance information.

Tolling
Automatic tolling stations gather data about the vehicle and charges the correct accounts. Read More

Manage Assets and Inventory with RFID
The most well-known RFID application is Managing and Tracking Assets and Inventory. The ability to track assets and inventory items within a facility in order to prevent loss and product theft can save companies hundreds of thousands of dollars on a yearly basis.
Retail Inventory Management
Improve accuracy of inventory accounts in a fraction of the time. Read More

Restrict or Allow Access with RFID
RFID Access Control can be used for securing buildings, zones, floors, rooms, parking lots, communities, and even events. By tagging vehicles or giving employees or visitors access cards, permissions can be input about each unique RFID tag that will allow or restrict the vehicle or person's access to RFID secured areas.

Building Access Control
Securing a building, floor, zone, or room digitally is the best way to ensure that only authorized personnel can access that area. Read More

Event Management
RFID tags can be used as badges on lanyards or on wristbands in order to create secure access to events like concerts, festivals, and conventions.
Want to Read Our Newest RFID Application Articles Like These?
Head over to RFIDInsider now to checkout the newest articles
about RFID applications. Click the button below to sign up
for our twice a month newsletters; dedicated to delivering our
RFID & NFC articles directly to your inbox!
---