RFID Asset Tracking & Maintenance in Dangerous Environments
Posted by Suzanne Smiley on Dec 18, 2018
What do U.S. fracking sites, South African mines, and multiple construction sites across different countries all have in common? They are all dangerous environments that implemented RFID technology. Read on to see how three companies have successfully deployed RFID systems for different applications in rugged environments.
Case #1 Fracking Sites
Weir, an equipment company that specializes in oil and gas pumps, has been tagging their assets with RFID tags since 2015. What started as a way to improve visibility in servicing, has expanded into a way to track inventory on sites as well as the management of each asset's compliance certificate. The decision to expand the system to include inventory tracking enabled the company to identify assets and find them on large or small spanning sites. The assets were previously identified by labels, but because of environmental restrictions like mud, dirt, or even positioning, some labels were not able to be read. Pipes, valves, and other metal inventory and assets are tagged with a rugged RFID tag that can withstand the environmental factors identified on the fracking site. Over halfway through the deployment plan, the expansion into phase 2 is already successful in diminishing the inventory-taking manpower and time from 3 people over 8 hours, to 1 person in under 45 minutes.
Case #2 Mining Sites
In order to provide both job training and continuous learning that can be tracked and accounted for, Aury Africa deployed pilot RFID systems in some of their customer's mines. Aury Africa sells mineral processing equipment like screening, centrifuges, and vibration equipment to customers' mining sites, but the customers can still use Aury Africa for equipment inspection, maintenance, and training services. In order to collect the data, mineral processing equipment is tagged with rugged Xerafy Roswell RFID tags to withstand the harsh environments on the sites, and rugged handheld readers were provided for interrogation. The process starts when employees input their personal data, interrogate the tags, and use the equipment. Then, data such as time, date, type of training, are all logged, along with other information employees choose to document like equipment issues or faults. Aury Africa keeps employee job training and continuous learning data to provide to the client, and uses the other additional information for equipment servicing and/or repair. Based on the success of the deployments, the systems will remain as permanent fixtures in some mines and continue to expand to others.
---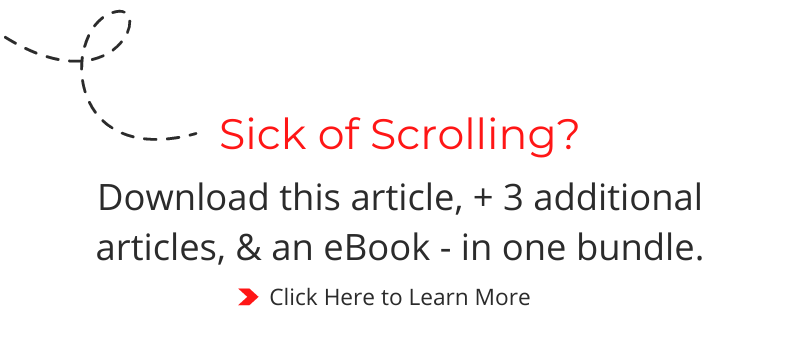 ---
Case #3 Construction Sites
Tracking down inventory or assets on jobsites manually is sometimes more difficult than ordering a replacement, but replacing those items can be prohibitively expensive. Kennedy Wire Rope and Sling (KWRS) supplies construction companies with wire rope, rigging hardware, slings, and other lifting gear that range greatly in value. One client contacted KWRS about the frequent reordering due to the loss of equipment on their chaotic and hazardous construction sites. Because KWRS already provides a number of post-sales services, like equipment inspection, repair, testing, certificate storage, and even safety seminars, KWRS decided to implement a solution for preventing loss on these sites.
Beginning with the initial client, all equipment was outfitted with very rugged RFID tags, and equipment certificates and data were uploaded online for clients to see upon interrogation. In addition to a loss prevention/inventory tracking system, the system is now also used for equipment planning and asset allocation. Because of the amount of money saved after implementation – this system is ready to be deployed at other client locations around the world.
RFID Equipment
Applications in dangerous or hazardous environments like the ones mentioned in the cases above, are examples of places that barcodes, or other standard paper/plastic identification methods fail. On a daily basis, items in these conditions are subjected to conditions such as:
Dirt, Mud, Dust, Soot
Water
Heavy vibrations
Chemical substances
Heavy impacts
Complete darkness
Items on these sites are built to withstand these conditions; but in order to track and compile data, only an identification/tracking method that can withstand the same conditions will work. As the case studies above indicate, RFID can be a valuable tool on a jobsite, and, in some cases, one of the few item identification/tracking methods that can survive.
When searching for an RFID solution for a dangerous environment, one of the most important components to consider is the RFID tag because it will be subjected to the same conditions as the item to which it is attached. Below are a few tips on how to choose tags and equipment for applications in harsh environments.
Tips on Choosing RFID Tags
1. If you are familiar with the conditions of the environment, then start by narrowing down tags by the most important qualification – whether that be resistance to water, impact resistance, or mountable material.
2. Look to see if a tag has an IP rating that will help to determine how protected it is from dust and water ingress.
3. Determine the best way of attaching the tag to the asset. Most rugged applications need a durable attachment method and tags are commonly attached via screws or rivets instead of epoxy or adhesive. However, in some cases, using tools to manipulate an asset like drilling a hole for a tag to attach via screw/rivet or using a welder to directly weld a tag to an asset may compromise its integrity. An asset that has been manipulated could look normal but be in a weakened state, which would be a safety concern. Before drilling into machinery, or safety equipment, ask the tag manufacturer for their suggested attachment method.
Take a look at the various ways tags can be attached to an item.
4. Should the tag have human readable information or a barcode? If so, some rugged tags allow for such information; however, that requirement will limit the available tag options.
5. Will your equipment be around explosive items or hazardous chemicals? If so, look for tags are ATEX certified or encased in a special material that provides chemical resistance.
6. Read range is dependent upon many different factors . Most tags display read range on their data sheets, but the reported range is based on ideal environments. Test the tag in your environment to get realistic ranges.
7. Tag placement on the asset is important to consider. Find a place for that tag that doesn't restrict the asset's movement, but also consider where the reader will be in relation to the tag.
8. Testing is key – when it comes to type of tag, placement, and attachment method, the best suggestion is to test a variety of tags to see how they perform before selecting one specific tag.
Tips on Choosing RFID Equipment
Because there is a wide variety of equipment and ways to setup an RFID system, the tips below for choosing the right RFID equipment are broad. In applications that require mobile or handheld RFID readers, the RFID tags are subjected to the extreme environmental conditions, but the hardware isn't always in the field, so it doesn't have to be as stringently certified. Even though handheld readers may not always be in the field, remember that readers used in these types of environments should be rugged enough to withstand dirt and water for outdoor use, and tested to withstand drops and rough handling.
1. Will your equipment be around explosive items or in hazardous areas? Certain RFID equipment is ATEX certified or IECEx certified for use in these areas.
2. Look at an RFID reader's IP rating to determine how protected it is against dust and water ingress.
3. Read range is dependent on many different factors. Most readers display read range on their data sheets, but the reported range is based on ideal environments. Test the reader in your environment to get realistic ranges.
4. Does the reader need to be mounted in a vehicle or be kept in an environment where there might be vibrations from equipment and/or machinery? Check if the reader has been tested to withstand repeated vibration before purchasing. Readers that have not been tested and proven in these environments may not be able to continuously perform in this type of condition.
5. If the application calls for a fixed reader, be cognizant when determining the equipment location in relation to where the tags are on the assets. Ensure that there is a clear read path between the RFID antennas and the tags.
6. If the application calls for a fixed reader, remember that this reader will need to be connected to a power supply – whether that be a vehicle, power outlet, or modified battery pack or generator. Select the power supply that best meets your application's needs.
7. If the application calls for a handheld reader, be sure to check the battery life so that, if it will be used longer than the battery allows, additional batteries can be purchased.
To learn more about all things RFID, check out our website or our YouTube channel. If you have any questions, comment below or contact us.
__________________________________________________________________________________
If you want to learn more about RFID Asset Tracking applications, check out the links below!