Apple Adds NFC To iPhone 6
Posted by Will Pugh on 9th Sep 2014
Introduction
Apple just put an end to speculation regarding its relationship with NFC technology by announcing that the iPhone 6 will indeed include the technology. At this point, it is safe to turn speculation away from why the leaders at Cupertino chose to wait a full four years after Samsung's Nexus S first sported NFC. Instead, we can begin thinking of how the world will change when most people are walking around with an NFC enabled device.
Apple will use NFC to power it's new Apple Pay payment services.
So, what will change?
Maybe not that much (at first). The internet is filled with blog articles on various and sundry uses of NFC tags. Although it hurts to say, it is only honest to describe many of YouTube's touted uses for NFC with the adjective "Rube Goldbergian" at best. Let's face it, sticking an NFC tag on the dashboard for directions home doesn't give too much utility when one could just ask Siri to "navigate home".
Yet, I still have faith that NFC will find powerful uses. One promising application family is that of marketing and advertising. Why here? The principal behind this use case is that it lowers the barrier for a potential customer to consume Location-based advertising. NFC presents a much less tedious alternative to QR codes if, for example, a main street storefront is asking customers to stop walking and act on that seed of curiosity which their window has successfully planted. A swipe is much less disruptive than stopping in the sidewalk and squaring up to take a picture. Furthermore, marketing efforts can be ultra-targeted since it is possible to determine exactly what message caused the customer to take action.
Medium and small size businesses can inexpensively experiment with various applications because they only have to test the NFC tags (the readers are already walking around in the consumer's pockets). It is a good bet that the wide range of potential applications and high reward for innovation will be a perfect formula for creating NFC tag line items in marketing budgets.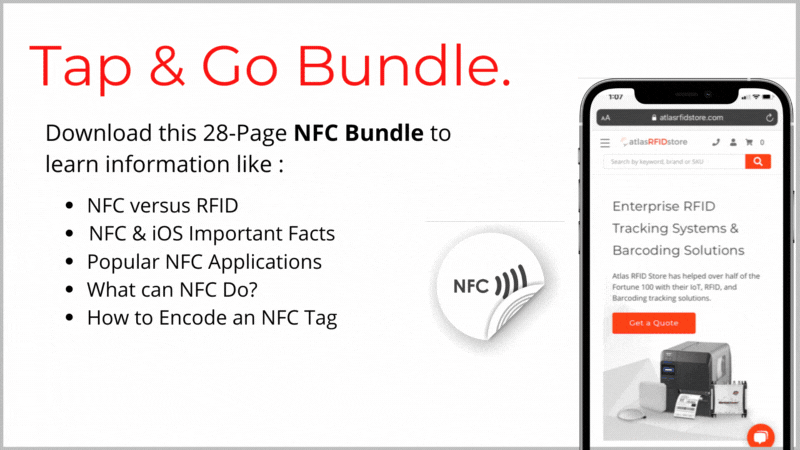 What will stay the same?
One lesson that every digital marketer learns is that technology cannot replace good content. Sure, the first brands to put NFC tags in their packaging will ride a nice little wave for a while, but when everyone is doing it, new technology loses its charm. NFC marketing will probably find the same fate as Banner Ads. The "have you ever placed your phone right HERE?" trick only works once. To be successful, the content behind any NFC tag will need to deliver real value to the customer. This could take a variety of forms; from a video showing the artistry that goes into a recently unboxed Swiss watch or an easy way to reserve a table for two at a restaurant, NFC marketing must improve the consumer's experience.
Lastly, testing will also remain a vital part of NFC use. This means developing an intimate understanding of NFC's capabilities as well as limitations. There are a multitude of NFC tag manufacturers out there on the market; finding the right tag size and form factor will play a material role in achieving success in any NFC application. Testing multiple tags will remain the best way to get the most out of the available technology.
Conclusion
If you would like to learn more about all things RFID, check out our website, our YouTube channel, comment below, or contact us.
---
To read more about NFC, check out the links below!