RFID technology is one of the many ways to achieve real time location. Real Time Location Systems describes any system that can accurately determine an item or person's location. There are quite a few different technologies that can achieve real time location, like GPS/GNSS, BLE, Infared Radiation, Passive RFID, Active RFID, Ultrasound, Ultra-Wideband, Vision, & Wi-Fi. Learn about RTLS with our infographic below.
Please include attribution to atlasRFIDstore.com with this graphic.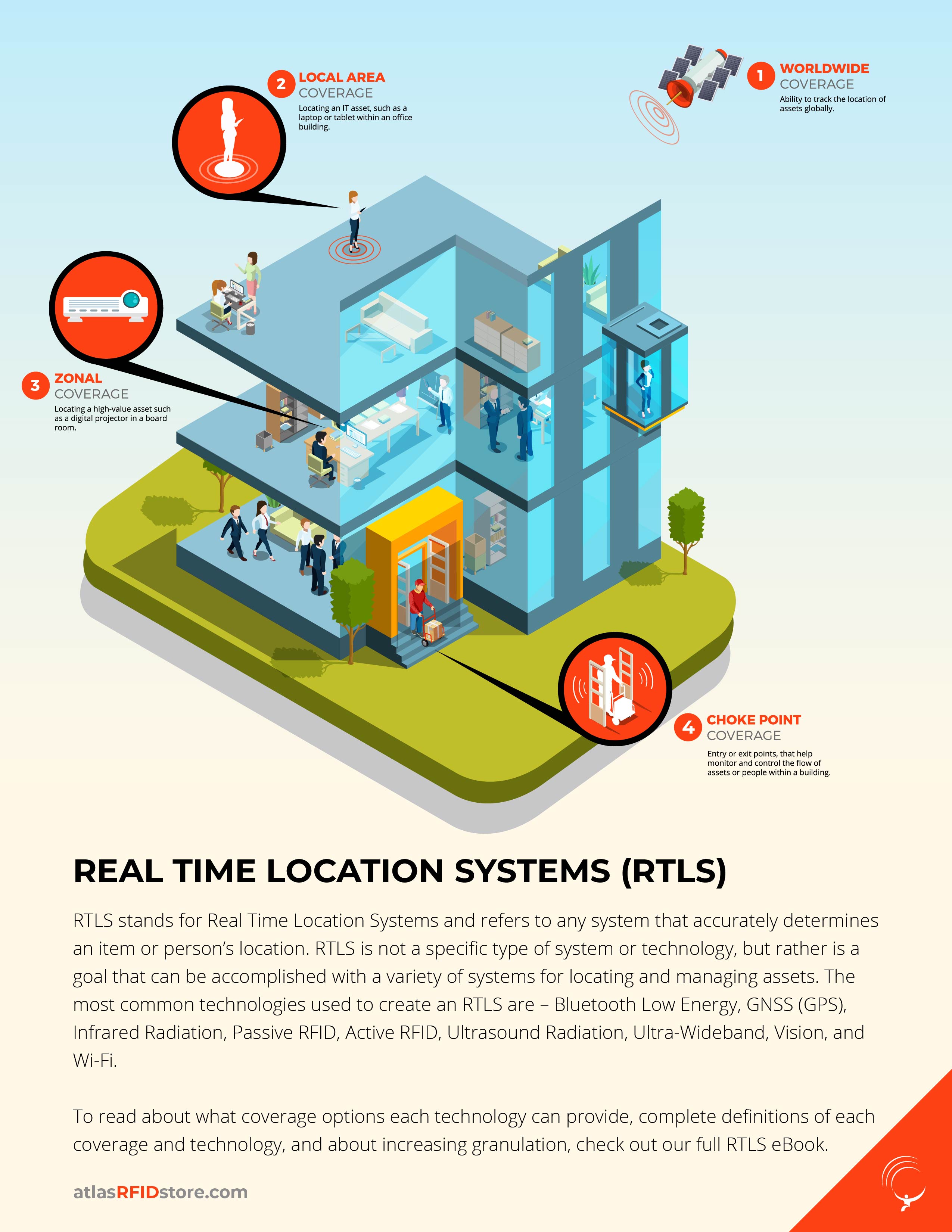 Simply type in your email address below and we will send you a PDF copy to read, print, and/or send to a fellow RFID enthusiast!
Learn More
About
Attaching
RFID Tags