Top 10 Benefits of IT Asset Management and Data Security with RFID
Posted by Shain Armstrong on Apr 18, 2012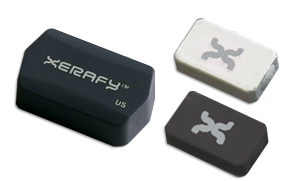 It's no secret that RFID can enable real-time tracking of servers, tape media, hard drives, laptops and other IT assets better than any other method. However, some companies still think RFID technology is too expensive, unreliable, or large for their assets. Xerafy is determined to remove the barriers to RFID adoption by developing technology designed to maximize performance for IT Asset Tracking applications.
Recently, Xerafy announced the PicoX II Plus, Pico-On Plus, and Pico-iN tags that achieve up to 10 feet read distance at half the size of current passive RFID-on-Metal RFID tags. Small tags with high read range allow visibility on the smallest of assets and enable real-time tracking with faster and easier implementation methods than barcodes or active RFID technology.


Top 10 Benefits of RFID for IT Asset Management and Data Security:
1. Increase visibility and operational efficiency of IT data center assets
2. Improve IT staff productivity
3. Increase overall utilization of IT assets
4. Enable proactive protection against the loss of IT assets
5. Protect data resident on those assets
6. Enable cost-effective compliance with government and industry regulations
7. Improve accountability for IT asset management
8. Reduce capital equipment purchases
9. Improve maintenance, repair, and overhaul process
10. Save time and money with automatic inventory management
Conclusion
If you would like to learn more about all things RFID, check out our website, our YouTube channel, comment below, or contact us.
---
To read about more IT Asset Management applications, check out the links below!