How to Use RFID Wristbands
Posted by Suzanne Smiley on Nov 15, 2022
Over the years, the use of RFID wristbands has rapidly expanded across a variety of different industries. The ease of use and flexibility of RFID tags embedded into a customizable wristband enhances the customer experience and appeals to companies looking for a short-term (paper) or long-term (silicone) solution.
Ticketing/Event Management
Eventbrite
Using RFID wristbands for event ticketing is one of the longest-running RFID wristband applications. Bonaroo, one of the largest music festivals in the United States, started using RFID wristbands in 2011 and hasn't looked back since. Now, RFID wristbands are the ticketing standard in the industry, especially ever since Eventbrite, one of the largest event management and ticketing companies, jumped on board in 2015. Looking to "democratize" RFID wristband use for all event ticketing, Eventbrite allows users to opt to purchase tickets as RFID wristbands instead of digital or printed tickets. This means that customers looking to purchase tickets for small and medium-sized events that may not have the budget independently to sell RFID wristband tickets will still have that option through Eventbrite. In addition to providing customers with a better experience, Eventbrite also updated their mobile app to provide event managers with access to RFID technology so that they can activate, deactivate, scan, and view analytics for the purchased RFID wristband tickets. Read more about Eventbrite offering RFID wristbands in FastCompany's interesting article "Are Eventbrite's RFID Wristbands the Death of the Concert Ticket?"'
Disneyland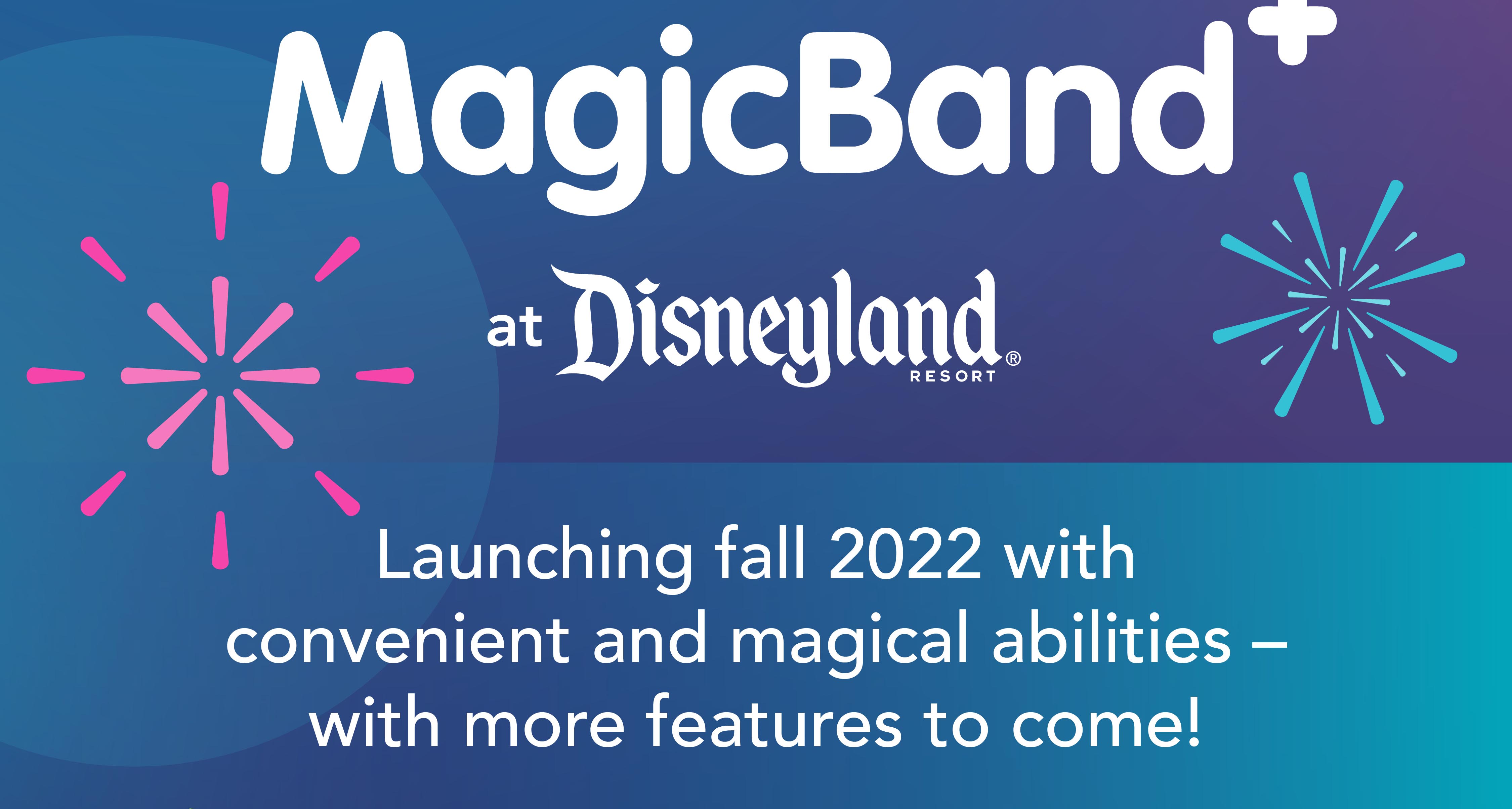 Click on the image above to see the full infographic
Even though RFID wristbands are primarily used as tickets at events/attractions, they can also function as a payment method as well as other, more unique ways to enhance the user experience. One famous attraction that uses RFID wristbands as tickets, hotel keys, payment methods, and to enhance its already world-class customer experience is Disneyworld. Disneyworld's MagicBands, which have been used at the Florida amusement park since 2013, are silicone RFID wristbands that are multi-functional, but at their core, act as a customer's ticket. In 2022, MagicBands will be making their first official appearance on the west coast at Disneyland. In addition to RFID technology that allows the bands to fulfill their key functionalities, the Disneyland MagicBands will have sensors, LEDs, vibration alerts, and even a feature that recognizes specific gestures. To learn more about Disneyland's RFID wristbands, check out the graphic above and the corresponding article here.
Access Control
RFID access control with key fobs or ID cards and badges has been around for decades, but RFID wristbands are more of a recent addition to the application. Hotels, buildings, and even events are now implementing RFID wristbands for controlling access to certain areas or specific rooms.
Kalahari Resorts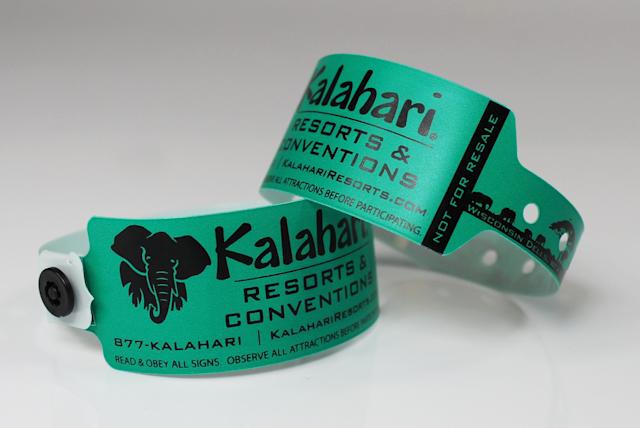 Kalahari Resorts & Conventions is one resort chain that is implementing RFID wristbands and access cards in all four of its locations. The RFID wristbands that are handed out at Kalahari Resorts function as guests' room keys, access cards to resort amenities like water parks, and function as a form of payment for guests who do not want to carry around their credit cards and ID's. The ability for guests to use their RFID wristbands for almost everything they need at the resort, provides a seamless experience that is safe and secure thanks to a text security alert system. To read more about Kalahari's innovative system, check out the article here.
2022 President's Cup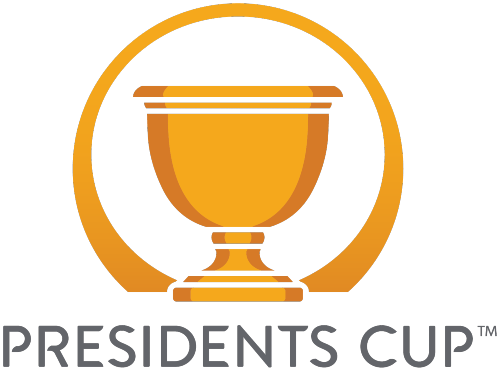 In addition to hotels and convention centers, events can also use RFID wristbands to grant or restrict access, similar to the way the PGA Tour implemented their RFID wristbands at the 2022 President's Cup. The President's Cup, hosted at the Quail Hollow Club in Charlotte, NC, issued RFID wristbands to the first 1,700 guests into the first tee stadium which allowed them re-entry to the stadium if they left before a certain time. The PGA Tour was trying to avoid the hassle of asking all guests to remain in their seats at the first tee stadium or trying to handle access control manually. The RFID Wristbands allowed guests to come and go as they pleased up to an hour before the tournament started and additionally provided one free drink to the first 100 guests at concession stands. The President's Cup was one of the first times that the PGA has used RFID wristbands to create a high-tech approach to controlling guest access, and the result was an overall more efficient system with a better guest experience.
Payments
GoTab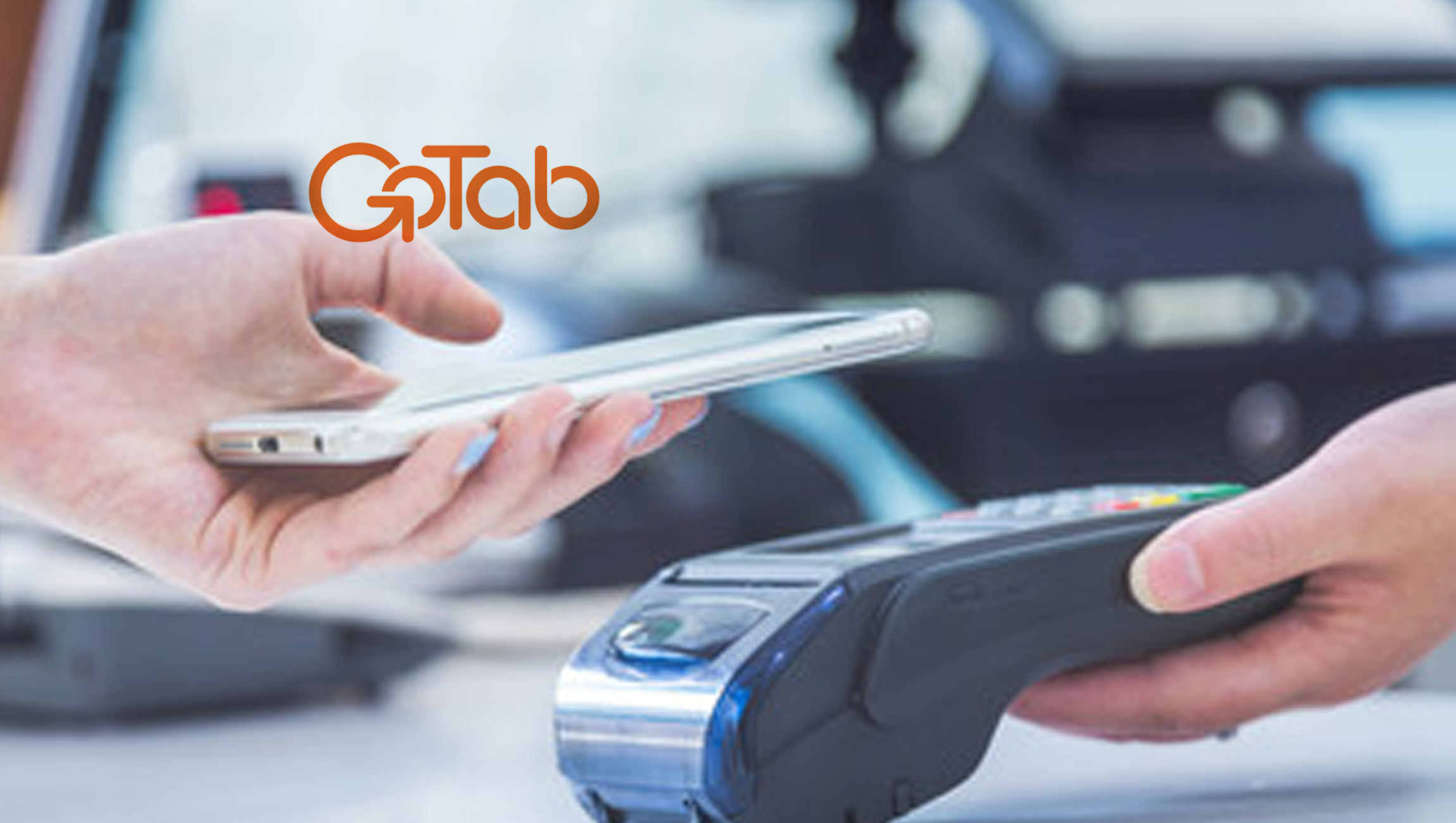 While some of the above RFID wristband applications additionally have a payment option added for guests, some RFID wristband applications solely function as a guest's payment method. GoTab, a restaurant commerce platform, has created a mobile ordering and payment platform for stadiums and sporting events featuring RFID wristbands. GoTab's new RFID solution allows guests to allocate money to the wristband, view menus and concessions, and start a tab with one or multiple vendors all from their seats. Food runners can deliver guests' orders or guests can pick up their food/drinks from a participating vendor and simply tap their RFID wristband to pay. Through the app, group tabs can be split between guests and any leftover money not used at the stadium can be directly refunded to the guest.
In addition to providing guests with an amazing experience, GoTab's POS system provides vendors with an easy-to-use platform for real-time access to sales, reporting, and editable menus. GoTab's system is meant for big events with a large volume of sales - like stadiums, food halls, and racetracks and the ability to handle a large volume is all thanks to their cloud-based POS system. To learn more about GoTab, check out the article here.
Identification
Healthcare

At the base of every RFID application is the basic need to individually identify something, and some companies only need that one functionality. One industry that relies on accurate identification is healthcare, and RFID wristbands can be a valuable asset for doctors and patients alike. For doctors and hospital staff, RFID wristbands provide accurate identification for each patient and each RFID tag within the wristband is rewritable, so they can be updated if a patient's information changes. Patients can benefit from RFID wristbands over QR codes or barcode bands because the wristbands can be read from 8 meters or more in distance, even under clothes and blankets, which makes scanning easier and hassle-free. A scan without a line of sight, from several feet away, with accurate information is also beneficial to doctors and nurses who are giving doses of medication or looking up patient history. To learn more about RFID wristband benefits in the healthcare industry, check out this article - RFID: The Cure for Electronic Patient Identification.
Santa Clara County Jail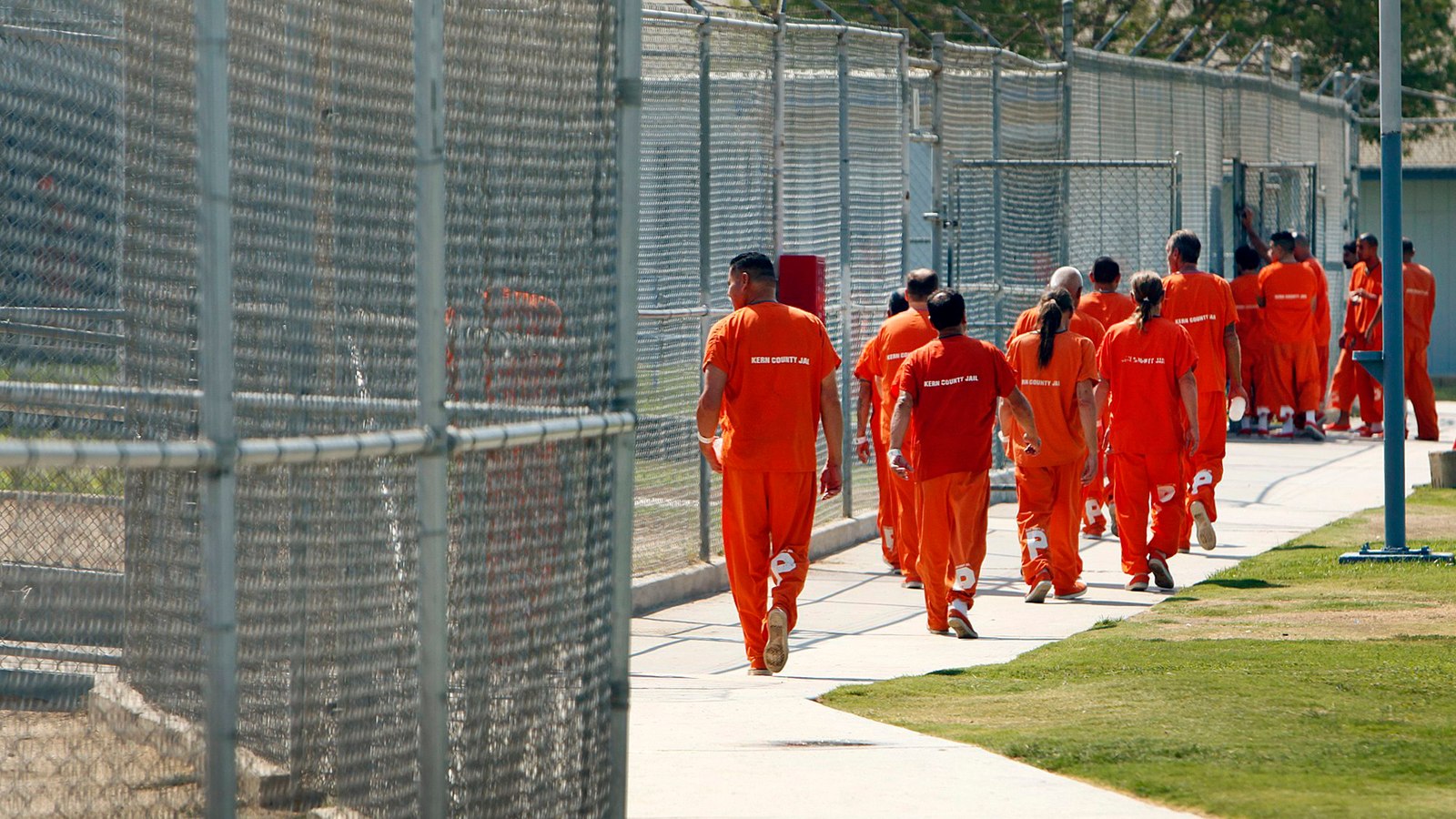 One of the newer industries using RFID wristbands for identification is the government sector for inmates in jail. Santa Clara County in California is one of the first counties to implement electronic wristbands with RFID technology to identify inmates as they move throughout the facility. There are a few reasons that the county is turning toward electronic wristbands including safety, security, and to collect data to ensure inmates spend an allotted amount of time outside their cells and in specific areas. The RFID wristbands are non-removable and are beneficial to the jail as well as the inmates because they help to guarantee that the inmates receive the proper time in certain locations as mandated. To read more about Santa Clara County's RFID wristband initiative, check out the article here.
Customer Experience
One prominent usage of RFID wristbands, typically featuring NFC RFID, is providing unique ways to improve the customer experience. Similar to our article on Smart Museums, many attractions and events are using RFID technology to create a more immersive and better overall experience for guests.
Vancouver Scream Park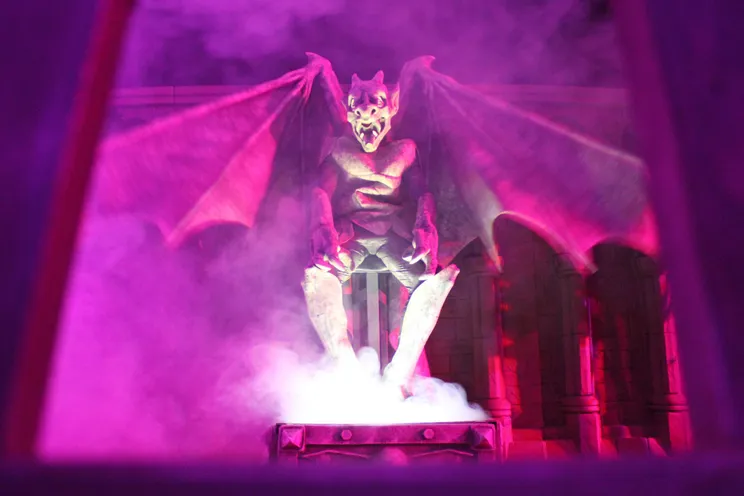 One of the newest attractions to use RFID wristbands is Vancouver's $5 million dollar Scream Park, built just in time for the Halloween season. Eight immersive experiences are featured in this 100,000 sq ft old department store, and they all rely on RFID wristbands to make the customer experience top of the line. The RFID wristbands, called VHN My Experience Bands, allow users to create an account through the corresponding app in order to view digital pictures, allocate money, and play games within the park. Each guest's account on the app is linked to their specific RFID wristband, so all the games and digital photos can be automatically viewed on their smartphones.
Fairgame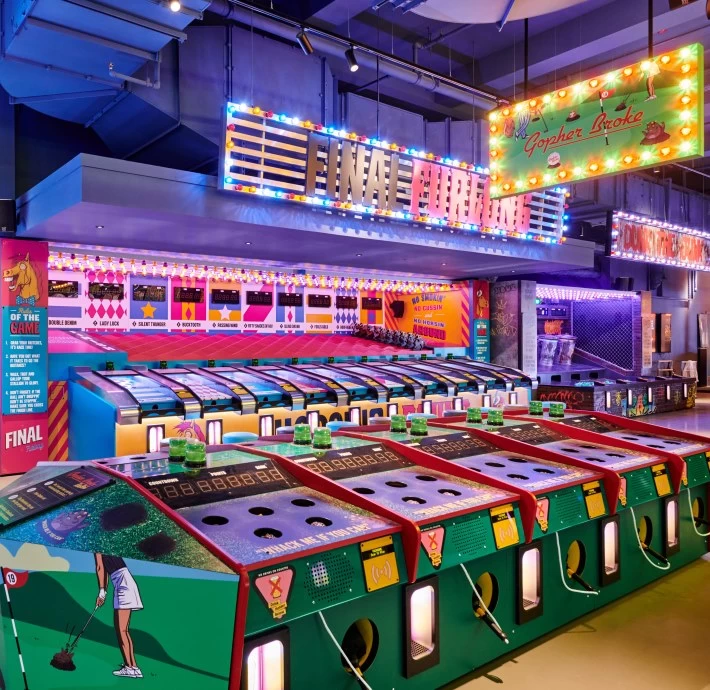 Similar to Vancouver's Scream Park, an immersive adult-only fairground is also using RFID wristbands to allow guests to create an account and play games. London's newest fairground, called Fairgame, is opening at Canary Wharf and features all your favorite carnival games and fairground-inspired drinks as well. Learn more about how RFID wristbands are keeping score at Fairgame in this article.
Crayola IDEAworks
Crayola is bringing a high-tech, immersive experience to kids of all ages with a new traveling, creative exhibition. Crayola's IDEAworks exhibition is a unique guided experience that is 'designed to promote the skills behind thinking, innovation, and invention' where you can learn more about your creative identity. RFID wristbands are given to each guest in order to guide them through the journey and keep track of their progress. There are three different areas that guests visit and throughout the journey, they learn about their creative style and at the end, they are given a corresponding Craymoji. The hands-on experience, driven by RFID wristbands is traveling around the United States based on demand. To learn more about the exhibition, check out the article here.
—
Conclusion
RFID wristbands can be UHF or NFC RFID and have a few different options when it comes to band material, size, shape, and customizable text. To learn more about RFID wristbands, check out the links below or contact us via the comments below, our chat feature to the right, email, or phone!