How is RFID Used in the Real World
Posted by Suzanne Smiley on Oct 24, 2023
RFID Applications in the Real World
Ever since Walmart's RFID mandate back in 2003, RFID has been successfully implemented in hundreds of applications across a large variety of industries. Being a big player in the retail sector, Walmart essentially introduced RFID's capabilities into their supply chain and beyond, which opened countless doors for what was at the time a young technology. While retail might still be one of the most popular industries for RFID inventory management, other industries like healthcare are quickly gaining ground. In this article, we will walk through the most popular RFID applications grouped by age, discuss the application goal, as well as the industries currently capitalizing on radio-frequency identification's low cost and high visibility.
Long-Standing RFID Applications
RFID Inventory Tracking
As mentioned above, inventory tracking is one of the staple applications that made RFID as widespread as it is today - thanks to Walmart.
The main goal of RFID inventory tracking is to accurately keep track of and manage inventory to prevent inventory loss and stolen items; however, the functionalities do not stop there. In a well-defined RFID inventory management system, companies can accurately keep track of inventory items which can allow them to:
Accurately plan inventory levels to prevent out of stocks
Maintain a high level of visibility for online customers
Predict inventory trends and plan accordingly
RFID Inventory Tracking Industries:
Industries that use RFID inventory tracking include Retail, Healthcare, Manufacturing, Pharmaceutical, Automotive, Construction, Defense, Food, Hospitality, Merchandising, Oil & Gas, Railway, Sports, Technology, Textile, Wholesale, and Wood/Lumber industries. Some of these industries, like Retail use RFID for item-level inventory tracking, while others, such as the manufacturing industry, use RFID for raw materials, work-in-progress, and finished goods inventory tracking.
Some new and noteworthy industries adopting RFID inventory tracking include the Food & Distribution, Agriculture, and the Quick Serve/Fast Food industries.
Where Can I Learn More About RFID Inventory Management?
Take a look at our Inventory & Asset Management Knowledge Hub, where we have information on asset tracking, inventory tracking, and all of our articles on item management tracking including tool tracking, work-in-progress tracking, and healthcare/hospital tracking articles, all conveniently available on one page.
---

RFID Race Timing
RFID Race Timing was first introduced in the late 90's, but it was nothing compared to the low-cost, streamlined, and highly sensitive RFID race timing systems available today.
The main goal of an RFID race timing system (also called a chip timing system) is to easily and accurately time a variety of different races like marathons, 5ks, triathlons, canoe races, ATV races, baton races, and bike races. RFID tags are placed on the back of race bibs and are read when the participants cross the start line and cross the finish line, accurately providing each individual participant's race time. Additional checkpoints can be added throughout larger races by adding RFID antennas and readers at the specified locations. A typical RFID race timing system is composed of:
1-2 RFID Readers
4-8 RFID Antennas
4-8 Antenna Mounting Brackets
4-8 Antenna Tripods (or 1-2 Trusses)
4-8 RFID Antenna Cables
RFID Tags/Chips
DIY or Purchased RFID Race Timing Software
RFID Race Timing Industries
Typically, the industries that most often set up RFID race timing systems include companies in the Event Management/Professional Services industries. In addition, race-timing applications are also used in Education to time school races and events.
Where Can I Learn More about RFID Race Timing?
Take a look at our Race Timing Knowledge Hub, which has links to our RFID Race Timing ebooks, all of our race timing articles, and our most popular RFID Race Timing chip sample packs.
---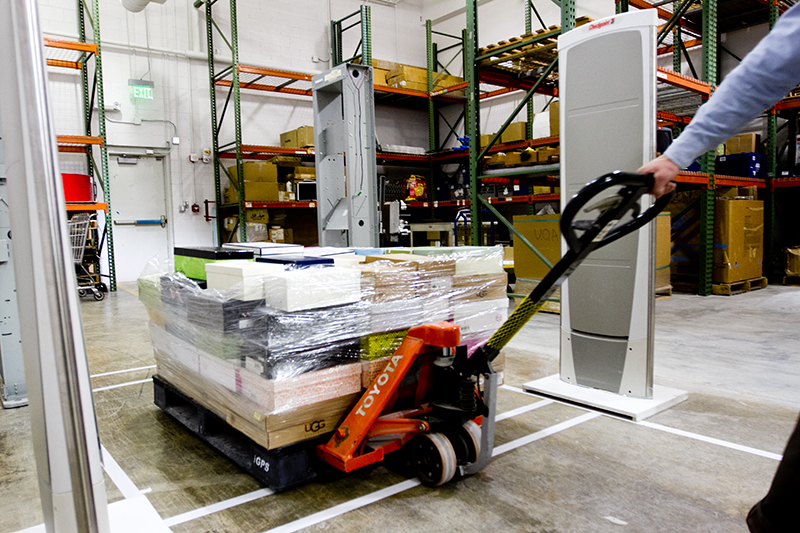 RFID Asset Tracking
RFID Asset tracking/management is closely related to inventory tracking/management - with a few key differences. Typically, assets are owned by the company and are not sold. Examples of assets includes phones, laptops, or manufacturing machinery, while inventory items arrive and are sold or shipped out. The reason this is important is that the lifecycle of an asset, i.e. an employee's laptop, is quite different from the lifecycle of a retail inventory item like a shirt for sale.
Asset tracking and management systems can vary greatly depending on the items that are being tracked and managed. For mostly static assets like employee laptops or monitors, the RFID tag is primarily used for identification and management purposes - which we will discuss further under IT Asset Management. Assets that move frequently in a location like carts, dollys, bins, textiles, and healthcare assets like IV poles and surgical carts are tracked with RFID tags in order to be uniquely identified, internally managed, and located.
Asset tracking is a general term that can be further classified by the type of asset being tracked. Some of the most popular instances of RFID asset tracking include:
Tool Tracking
Laundry/Textile Tracking
IT Asset Tracking
Rental Assets
RTI - Pallet/Reusable Pallet Tracking
Baggage Tracking - Transportation Asset Tracking
Preventative Maintenance - Machinery/Equipment Management
File Tracking
Library Asset Management
Hospital Asset Tracking
RFID Asset Tracking Industries
The amount of industries currently using RFID for asset tracking is expansive, but a few of the most noteworthy examples include Construction, Air Transportation, Healthcare, Logistics, Hospitality, Legal, Manufacturing, and Professional Services. Some of the new and noteworthy industries that are just starting to implement RFID for asset management include the Aviation and Aeronautic Industries, Robotics, and the Fashion Industry.
Where Can I Learn More About RFID Asset Management?
Take a look at our Asset Management Knowledge Hub, where we have information on asset tracking, inventory tracking, and all of our articles on item management tracking including tool tracking, work-in-progress tracking, and healthcare/hospital tracking articles, all conveniently available on one page.
---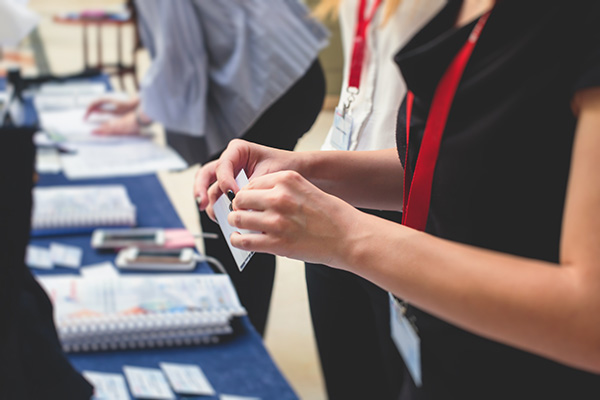 RFID Attendee Tracking
RFID Attendee Tracking for trade shows, conferences, and large events has been successfully implemented for 10+ years in order to provide metrics about show performance and attendance to show hosts and exhibitors.
In order to compile successful metrics, each attendee is given an RFID tagged name tag or lanyard and RFID systems are set up at entrances, exits, and other key locations around the event space. The scope of the RFID system depends on the depth of the information to gather. Events or Shows that want simple entrance and exit information, can setup RFID systems at those locations - but much more information can be gathered with additional read zones/locations. For instance, RFID antennas can be setup to read badges and provide information like:
High-traffic areas/booths
Low traffic areas/booths
Real-time traffic information
Attendee paths
Popular speaking sessions
Metrics to improve flow and decrease congestion
Specific attendee attendance at certain speakers for CEU or other credits
RFID Attendee Tracking Industries
Typically, attendee tracking applications are set up by companies in the Professional Services/Event Management industries and can be used in any industry that has conferences, large events, trade shows, or continuing education classes.
Where Can I Learn More About RFID Attendee Tracking?
Take a look at our Attendee Tracking Knowledge Hub, where we have information on what type of data an attendee tracking application can provide, a case study about attendee tracking, and attendee tracking articles, all conveniently available on one page.
---

RFID Materials Management
A sub-topic of RFID inventory management, RFID materials management is specific to construction materials on job sites and construction yards. Material management in the construction industry can be very different from a typical inventory application because of the rugged environment and the size, shape, and material makeup of the items to be tracked.
RFID material management applications can either be managed and tracked using passive RFID or active RFID. In some applications, active RFID is needed because of the sheer size of the lay-down yards where the items will be stored. In other applications, passive RFID's 20 - 30 foot average range is plenty of distance for smaller materials. Without a proper way to manage construction materials, these items will be lost, damaged, and poorly handled which can cost time and money not available in the project budget.
RFID Materials Management Industries
Most materials management applications are in the construction, professional services, and manufacturing industries.
Where Can I Learn More About RFID Materials Management
Take a look at our Inventory & Asset Management Knowledge Hub, where we have information inventory tracking applications, all conveniently available on one page.
---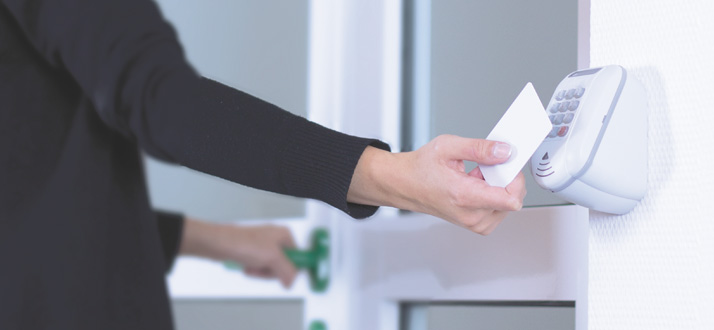 RFID Access Control
RFID Access Control is one of the most common uses of RFID, and most people don't even realize they are using RFID on a daily basis..
RFID access control is prominent in apartments, professional buildings, parking lots, parking decks, condos, subdivisions, and even restricted areas. RFID key fobs or key cards are programmed with specific data that, when scanned, allow access into a gated or locked location. RFID access control can be either low-frequency, high-frequency, or ultra-high-frequency RFID - the difference between the three frequencies as it pertains to access control is basically the distance at which the key fob or key card can be read. For more information on LF, HF, and UHF RFID Access Control, take a look at our article Access Control Systems: A Frequency Guide.
RFID Access Control Industries
RFID access control is not specific to industries but is more widespread as a security measure for multi-use buildings, single-use buildings, public parking, healthcare facilities, HOA organizations, and even individual families. In addition to fixed applications of access control with a long lifespan, RFID access control is also being used in more temporary applications like at festivals, concerts, theme parks, and sporting events by utilizing RFID wristbands to provide access to certain areas or unlock extra experiences.
Where Can I Learn More About RFID Access Control
Take a look at our RFID Access Control Knowledge Hub, where you can learn about how RFID is used for access control, what type of RFID frequency is most commonly used for which type of access control, and gain access to all of our articles as well.
---
RFID IT Asset Tracking
As mentioned under RFID Asset Tracking, RFID IT Asset Tracking or ITAM is using RFID to manage IT Assets such as laptops, phones, printers, fax machines, keyboards, monitors, scanners, and servers. Each IT asset must be carefully cataloged, maintained, updated, and recycled, and without being able to individually identify each asset it would be incredibly difficult to keep up with installed software, purchase dates, service dates, and other key information. Even though the RFID tags are mainly to identify and manage each individual assets, they can also be used to track the assets if one has been lost in the facility or to provide a quick and efficient way to take inventory of currently deployed assets.
An RFID IT Asset Tracking System can help companies to reduce:
Maintenance Costs
Unnecessary Equipment Costs
Lost & Stolen Equipment
Unauthorized Equipment Use
Vague Budgeting for IT Equipment
RFID IT Asset Tracking Industries
Any industry or company that invests in IT assets can benefit from deploying an IT asset tracking system. Some of the most popular industries that use IT asset management systems are the IT and telecommunications industry, the media, news, and entertainment industry, the healthcare industry, and the manufacturing industry.
Where Can I Learn More About RFID IT Asset Management
Take a look at our RFID ITAM Knowledge Hub that can answer questions like, what does an RFID IT asset tracking system do, how to tag IT assets, and which tags are recommended for tagging IT assets. It also contains all of our articles surrounding IT asset management and our ITAM infographic.
---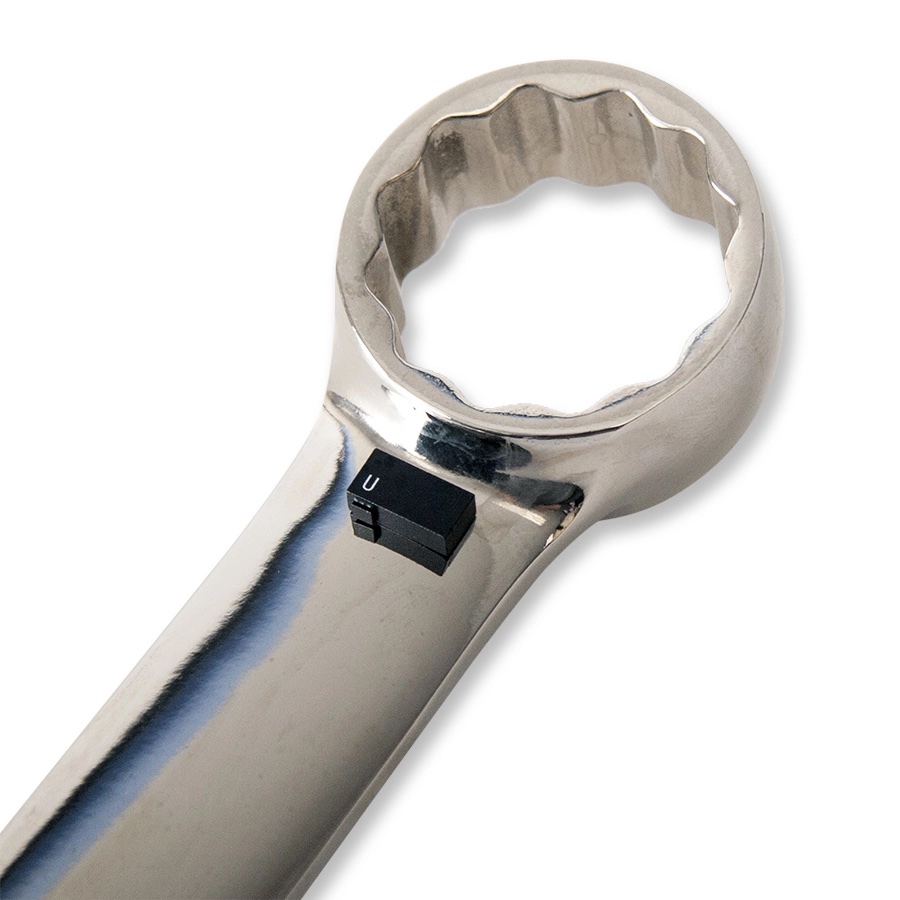 RFID Tool Tracking
RFID Tool Tracking is typically a subsection of RFID asset tracking that specifically deals with tools. The type of tools that are tracked in a specific application is dependent on the industry and company but examples include:
Power tools
Hand tools - hammers, wrenches, screwdrivers
Surgical tools - scissors, scalpels, clamps
Measurement tools - tape measures, levels
Gardening and landscaping tools - shovels, rakes, edgers, pruners
It's important to keep track of these tools, especially if they are rented out to customers or part of a mobile fleet that travels to different locations. Just on construction sites alone, there is a billion dollar loss per year due to equipment theft. That number doesn't even include tools lost or left behind. An RFID system can help ensure that every tool makes it back home.
RFID Tool Tracking Industries
Industries that typically invest in tools include construction, retail, professional services, and manufacturing industries.
Where Can I Learn More About RFID Tool Tracking
Take a look at our RFID Tool Tracking Knowledge Hub which can help you answer questions like, how an RFID tool tracking system is setup, what type of information a tool tracking system can provide, and how RFID tool tracking systems can provide an ROI.
---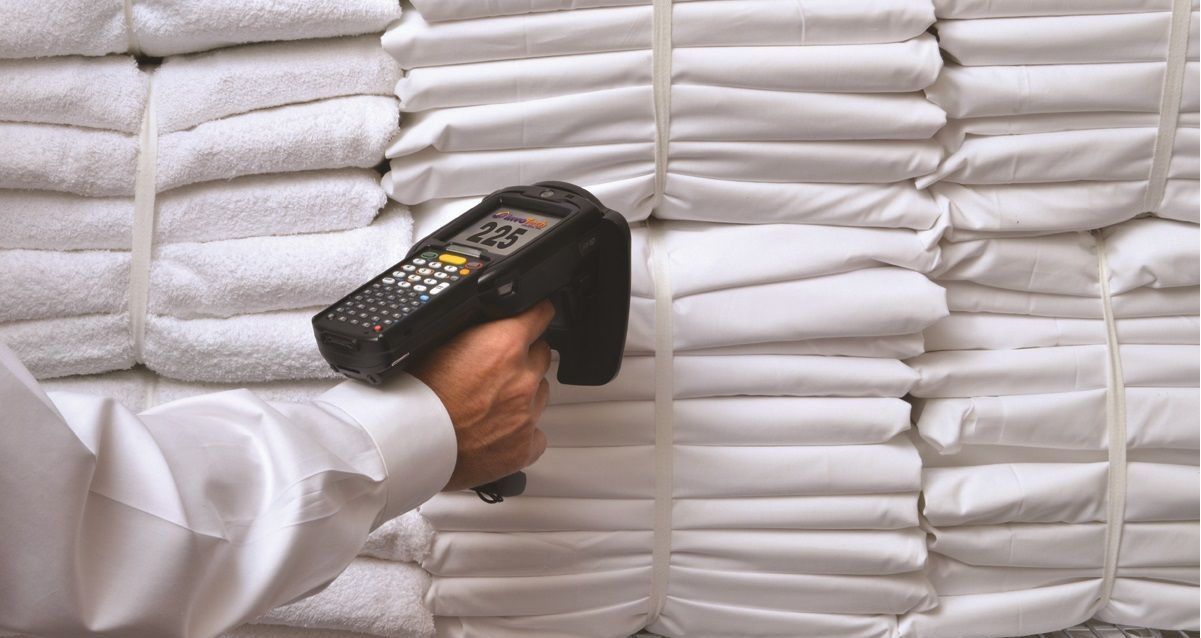 RFID Laundry Management
Laundry and textiles can be stolen or misplaced easily, especially for big companies that manage a large number of sheets, towels, clothing, costumes, linens, or any other type of textile. Textiles are more difficult to tag than typical assets for three reasons:
The RFID tag cannot interfere with wearing or using the item
The RFID tag typically must be able to be attached via a very specific attachment method
The RFID tag must be able to withstand the laundering process (moisture, high heat, chemicals)
Because of these three factors, specific RFID tags exist on the market called RFID laundry tags. These tags are typically extremely small, easily stored in linen hems or are pocket stitched, and are able to resist high temperatures - exceeding 350 degrees Fahrenheit.
Once textiles and linens have been tagged with RFID tags, RFID systems can be setup in doorways, rooms, in chutes, or on conveyor belts. With RFID systems in several locations, each textile can be accurately tracked throughout its journey.
RFID Textile & Laundry Management Industries
Quite a few different industries use RFID to track and manage a large amount of textiles, linens, and towels- the healthcare industry, food industry, hospitality industry, professional services, and the service industry. One of the most notable companies that use RFID laundry tracking is Disney, which maintains over $100 million worth of costumes that must be tracked, laundered, and properly managed.
Where Can I Learn More about RFID Textile & Laundry Management
Take a look at our RFID Asset Tracking Knowledge Hub, where you can find all of our articles on RFID Laundry Tracking.
---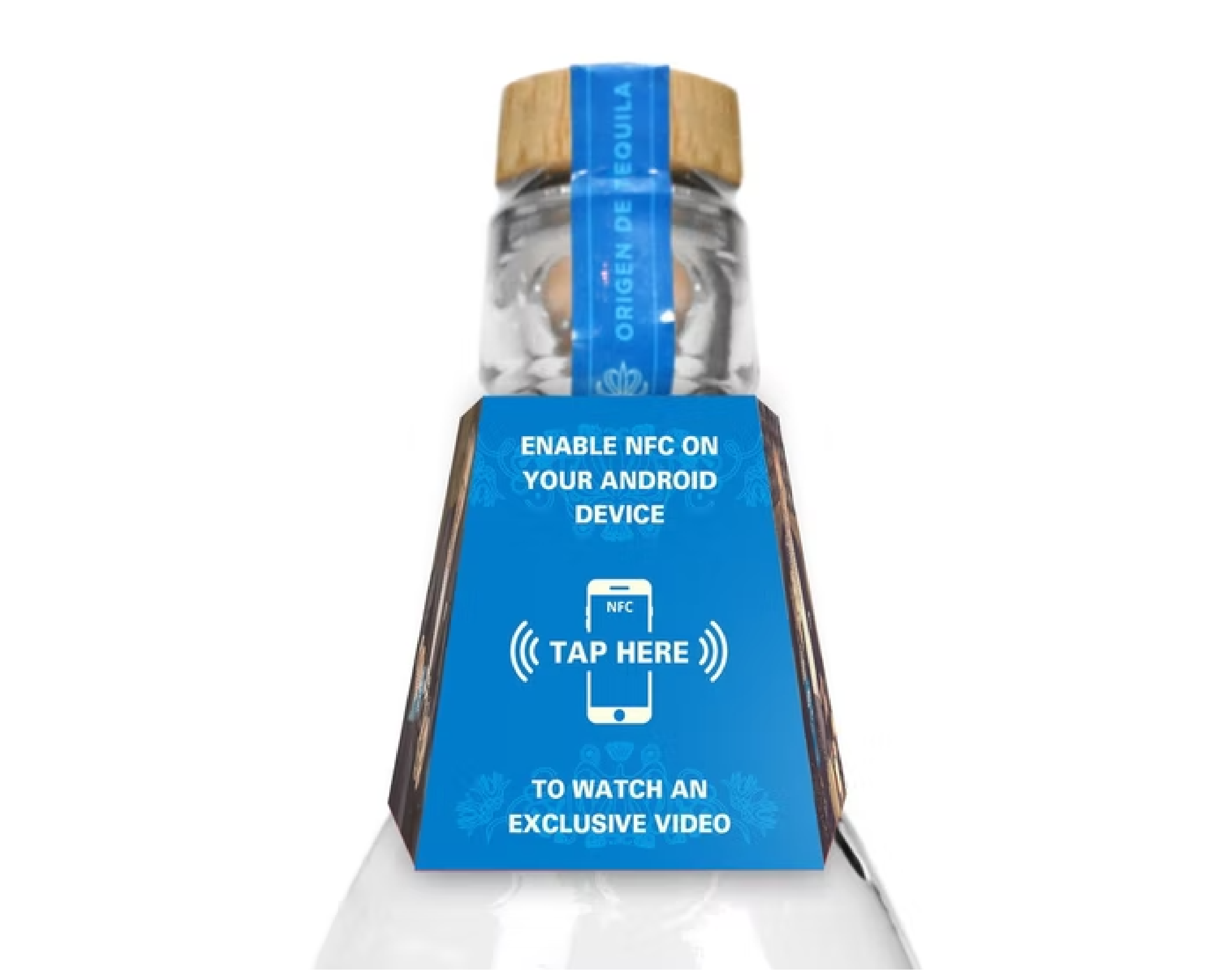 RFID/NFC in Marketing
NFC RFID has been used in marketing for over 10+ years in direct mail, outdoor advertising, product packaging, and print media. An NFC RFID tag, similar to a QR code, can easily push users to a digital landing page so that they can learn more information about a brand, product, or campaign. An NFC tag has a few advantages over QR codes, but one of the most notable is the fact that the link can be easily changed/modified, and the tag can even be reused in a differet campaign. To learn more about NFC tags vs. QR codes, check out our article NFC vs. QR codes: Everything You Need to Know.
One of the most important aspects of marketing that NFC RFID tags can benefit is product packaging. An NFC tag be placed on the product's packaging, or on marketing material within the packaging to push users to a:
Digital Users Guide
Digital Setup/Assembly Instructions
YouTube Videos
Online Product Pages for Reordering
Exclusive Content
Online Review Feature
and more
Industries That Use RFID in Marketing
Industries that use NFC RFID for Marketing purposes include the manufacturing industry, retail, hospitality, the food industry, and the agriculture industry. Additionally, companies in the advertising industry or print industry successfully implement NFC in print media as a service.
Where Can I Learn More about RFID in Marketing
Take a look at our RFID Marketing Knowledge Hub which can help you answer questions like, how does NFC connect physical products to the digital world, and what are the tag options for NFC Marketing?
---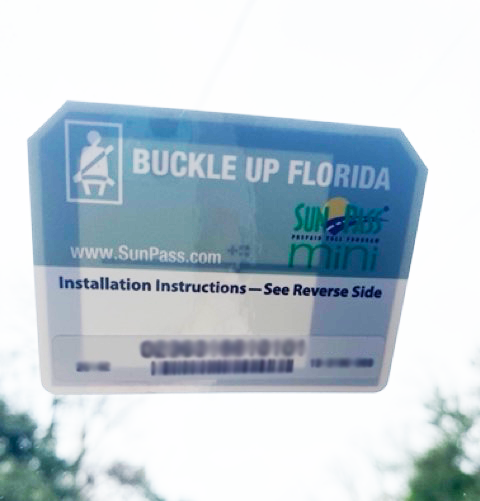 RFID Tolling
Electronic tolling has been around since the early to mid 90's – in some countries, even earlier than that. RFID tolling systems can use either passive RFID tags or battery-assisted passive RFID tags, depending on the toll road's specifications. Toll pass companies that use RFID technology include:
EZ-Pass
RiverPass
E-Pass
I-Link
SunPass
NC Quick Pass
National Pass
Nexpress Toll
MnPass
And more
Tolling is an example of an RFID application that most people have seen and maybe even used, but never realized it was RFID technology.
There are a few different types of tolling systems:
Manned Tollbooth Systems
Unmanned Self-Service Tollbooth Collection Systems
Unmanned Automated Toll Booth Collection Systems
Unmanned Wireless Automated Toll Collection Systems
Each of the systems can use RFID technology if the tolling station has a toll pass lane. Toll pass lanes are lanes that enable drivers to show that they pay for a monthly or annual toll pass, without slowing down. RFID readers and antennas are either mounted above or on either side of the toll lane and can easily read toll passes when mounted correctly on a moving vehicle. Toll passes save drivers time and money, and are easy to purchase and install on any vehicle.
Industries That Use RFID for Tolling
Typically, toll roads and toll passes can only be implemented through local, state, or federal governments.
Where Can I Learn More about RFID in Tolling
Take a look at our RFID Tolling Knowledge Hub, which can help you answer questions like, why is RFID used for tolling, which type of RFID is used in tolling applications, and what equipment makes up an RFID tolling system.
---

RFID File Tracking
RFID File Tracking and Management is one of the best ways to keep track of files and important documents, like:
patient files
architectural drawings
tax records
mortgage and finance original documents
car titles
property records
project files
A file tracking and management system can be very simple or more complex depending on the needs of the business and application. Each file or document is tagged with a uniquely encoded RFID tag and the tag data is associated with a particular file's information, in a software program or database. In order to track down a lost file, a company can simply plug in the file's unique code and search for it within the office using a handheld reader's Geiger functionality.
In terms of management, a file's unique number can be documented and time stamped when it passes different RFID antennas, which can help users narrow down where the file was last seen. Even more complex systems can be put into place that can provide near real-time visibility into a file's location. Watch all of our file tracking videos and learn about the ins and outs of file tracking. (video link)
RFID File Tracking Industries
Businesses that typically deploy an RFID file tracking system include law offices, car dealerships, banks, doctor's offices, veterinary offices, hospitals, government agencies, architecture firms, advertising agencies, and more. These businesses make up a variety of different industries such as legal, retail, banking, medical & healthcare, government, and service. However, these are not the only businesses and industries that use file tracking, any company that is in charge of managing files or individual documents over a period of time can benefit from RFID file tracking.
Where Can I Learn More about RFID File Management
Take a look at our RFID File Tracking Knowledge Hub which can help you answer questions like, how does RFID file management work, within what range can I find a specific file or document, and which RFID tags are used for file tracking.
---
Conclusion
If you have any questions about any of these applications, contact us and we can help you find the best RFID hardware for your specific application.