Speed up deployment of your projects by receiving your tags and labels pre-printed and encoded. Our in-house Service Bureau team will handle production and quality testing for your labels, tags, and even hard tags.
Need your labels to meet certain specifications? We have plenty of experience conforming to any manner of standards.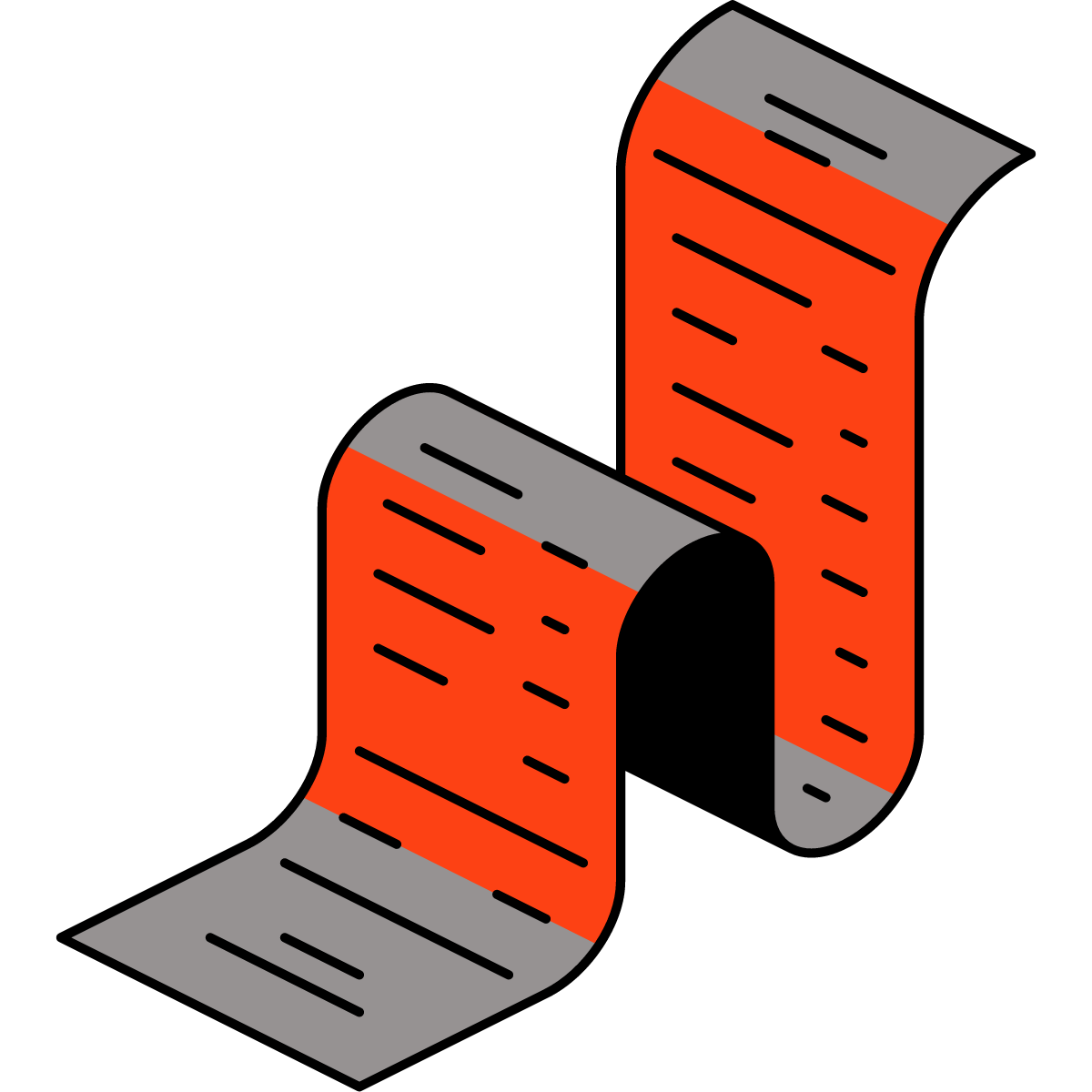 These Great Companies Trust atlasRFIDstore.









Adding printing & encoding services is as easy as checking out. However, if you'd like a more hands-on approach, feel free to contact us, and we'll help you choose the right tags and setup services.
1. Add Printing & Encoding Services.
After you've found the right RFID tag for you, select the Printing & Encoding option on the product page.
2. Complete your purchase.
Complete your checkout on the website. Let us know if you have any issues!
3. Submit print job details.
After you've completed your purchase, we'll send you a quick form that gives us the necessary details to start your print job.
4. Approve the print proof.
Once we've received your print details, we'll send you a proof for approval. When we have the thumbs up, we'll add the job to the queue.
Frequently Asked Questions
Why should I use Printing & Encoding Services?
RFID tags generally come from the manufacturer without unique IDs written onto the integrated circuit. Although some tags do come with sequential unique IDs, they are frequently not in the end user's desired format. Because RFID tags are usually used to identify specific assets/people/entities, most RFID tags need to be encoded with data before they can be used. We can produce your tags so that they're ready to use once you receive them. Otherwise, you'll need to purchase a reader or printer to properly encode the RFID tags.
Our Capabilities:
Custom RFID printing always goes through an approval process, but a high level overview of our capabilities includes:
Encoding RFID tags with your preferred data.

Printing barcodes to apply on your hard tags.

Printing human or machine-readable information on your tags.

Expedited fulfillment is available.
Lead Time:
Lead time varies greatly depending on volume and the requested options. Expedited fulfillment is available.
How To Buy:
The best way to purchase printing & encoding services is adding the option on the tag's product page. If you would like to inquire about full color printing or designing a custom tag, let us know by filling out the custom tag form. After you fill out the form, a sales representative will reach out to you within a business day or sooner.
What data will be encoded to my RFID Tags?
If you purchase custom printing and encoding, the atlasRFIDstore operations team will encode 24 digits of hexadecimal characters to the RFID tag's EPC memory. For examples, the sequence could begin like this:
000000000000000000000001
That number will be augmented sequentially up to the number of tags that you purchased. So, if you purchased 5,000 tags, your sequence will begin and end like this:
000000000000000000000001 - 000000000000000000005000
This will result in each tag having a unique identifier that you can use in your RFID application.
If you have other specifications for the tag's EPC memory that you would like to have encoded, we will be contacting you after you purchase your tags, and you'll have the opportunity to provide a spreadsheet of the data that you would like to have encoded.
What human readable data will be printed on the tags?
By default, the atlasRFIDstore Service Bureau team will print your tags with human readable data that matches the tag's EPC so that you don't have to use a RFID reader to read each tag when you are applying them.
If you have other specifications for the tag's human readable portion, we will be reaching out to you after you purchase your tags. Please tell us about these requirements when we contact you. Our operations team can offer the following options:
Barcodes (almost any standard)

Black and White Labels

Other text (as tag space allows)
Will all of the RFID Tags that I purchase be encoded?
If it is vital to your application that your tags be delivered in a complete and perfect EPC memory sequence, please let us know. Frequently, calibration issues create "skips" in the tag sequence that result in the sequence stretching over the number of tags that customers purchase. For example, instead of a sequence from 1-5000, a sequence might run from 1-5005 because 5 tags were "skipped" in the printing process due to voided tags.
We can ensure that a roll is perfectly sequential, but we need to know that this is important to your application before we begin the printing process. Most applications only require that tags have unique identifiers, so this does not cause end user issues.
What are the RFID tags with BLACK DOTS?
Most manufacturers have a stringent quality assurance process that checks each tag's EPC memory. When a roll is found with a defective RFID tag, a black dot or marking is placed on the tag to let the end user know that they should not use that tag. Subsequently, an additional good RFID tag is added onto the end of the roll to ensure that you receive the full purchased quantity of tags.
When we print/encode RFID tags, our printer should automatically identify the defective RFID tags and print "VOID" on that tag. Furthermore, the sequence should continue unbroken. However, sometimes our printer's quality assurance standards are not as fine-tuned as the manufacturer's. This means that we sometimes print and encode these black mark tags. We recommend that you DO NOT use the black mark tags even if they are not marked VOID. Again, this means that the sequence may have some "skips" because a bad tag was used as a part of the sequence. Let us know if this "skip" will have a negative effect on your RFID deployment.
Can I lock my tag's EPC Data or encode different portions of the tag's memory?
UHF Class 1 Gen 2 RFID tags frequently have different sections of memory to which data can be encoded. Our service bureau can work with you to (1) password protect (lock or permanently lock) your tag's EPC from changes (2) Encode to different portions of memory on the tag including the tag's EPC or User Memory sections. This may be associated with additional costs, but reach out to us if you have any questions about using different portions of your tag's memory.
Have any questions about the process or looking for something specific? Let us know, and we'll be happy to assist.