This tag testing sheet was created in order to help you find the ideal tag for your RFID application by providing a place to record accurate results during your RFID tag testing. When you purchase a sample pack of RFID tags for testing, use this tag testing sheet in order to ensure all tag data and results are recorded properly.
This Tag Testing Sheet contains 5 columns to help you test 5 different RFID tags. Within each column, data can be recorded like:
Tag Specifics - Manufacturer, IC, Expected Read Range
Tag Attributes - if the tag is Rugged, High Temperature, Metal-Mount, or Embeddable, and the Attachment Type
Tag Pricing - At different quantities
Received Read Specifics - Read Range on 3 different tests, Read Rate, Read Accuracy, Tag Satisfaction
Please include attribution to atlasRFIDstore.com with this graphic.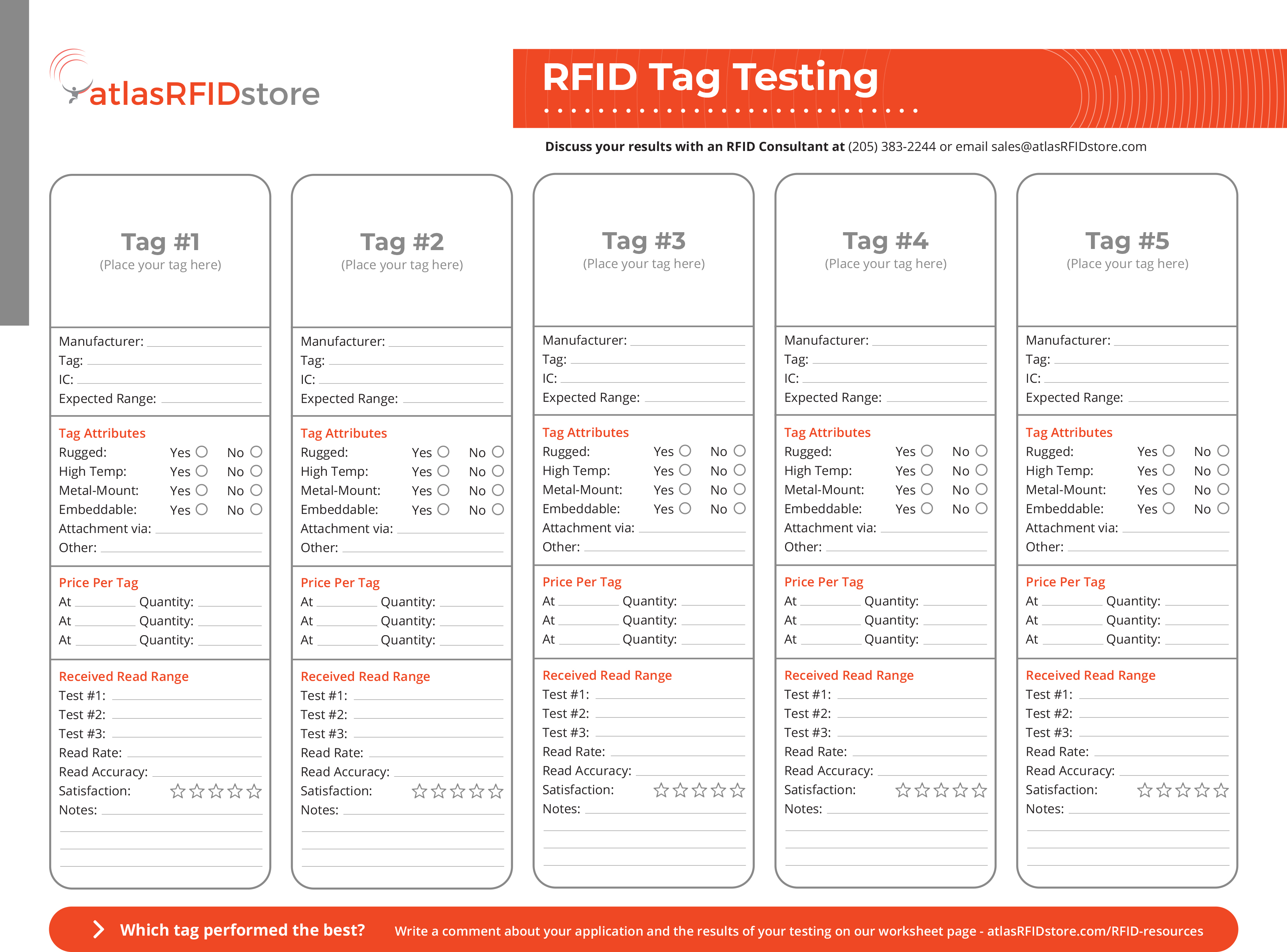 Simply type in your email address below and we will send you a PDF copy to read, print, and/or send to a fellow RFID enthusiast!
Learn More
About
RFID Tags