RFID Race Timing is one of the most popular uses of RFID technology. Checkout this infographic to learn all the important Dos and Donts of RFID Race Timing - and then jump to our Race Timing Hub to see all of our Race Timing resources.
Please include attribution to atlasRFIDstore.com with this graphic.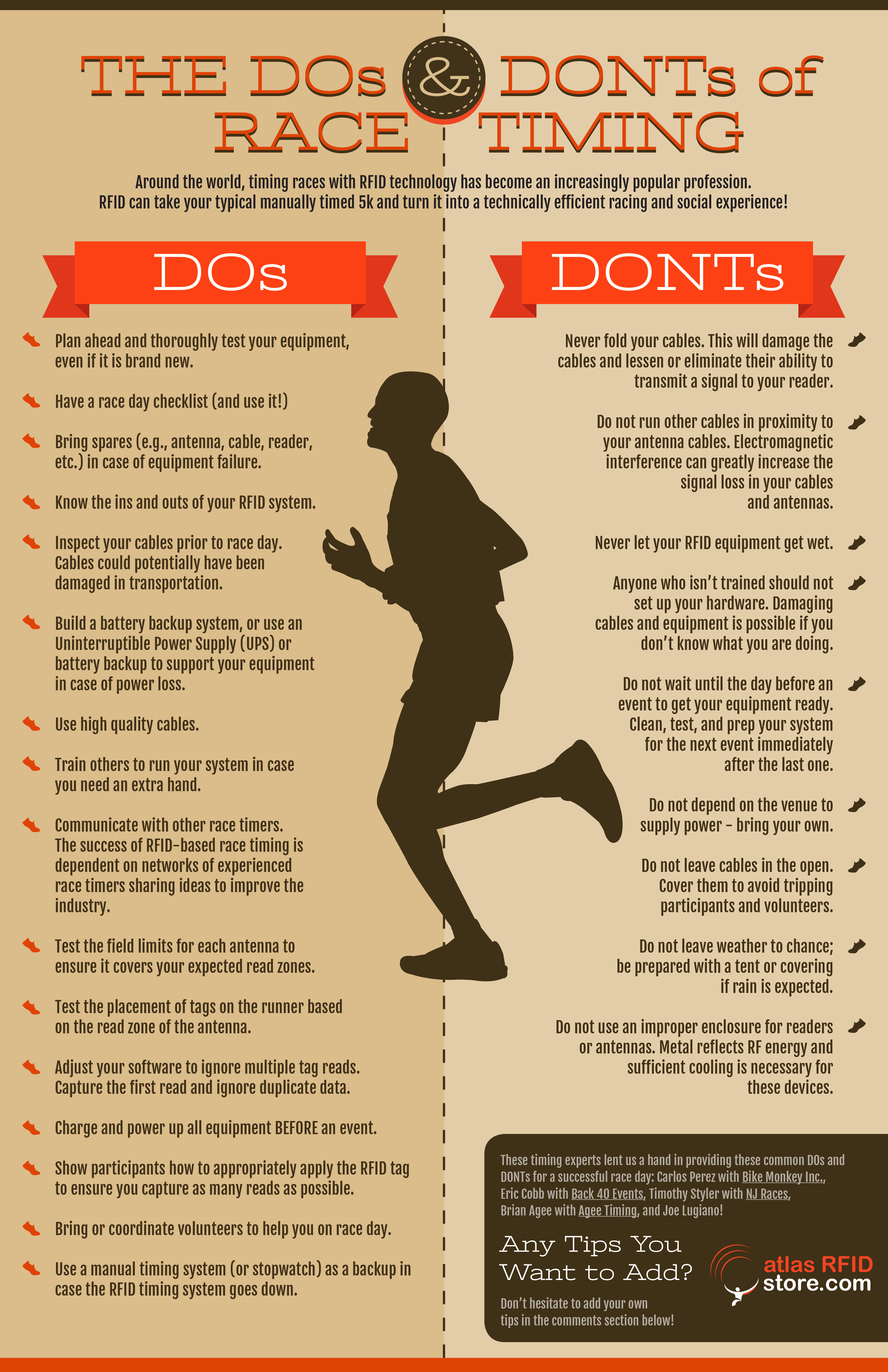 Simply type in your email address below and we will send you a PDF copy to read, print, and/or send to a fellow RFID enthusiast!
Learn More
About
RFID Race Timing