RFID technology can be instrumental in finding lost files and documents that must be properly managed. In this RFID File Tracking infographic, we walk through the three main types of RFID file tracking systems - small area location, inventory control, lar area location and tracking, and security.
Please include attribution to atlasRFIDstore.com with this graphic.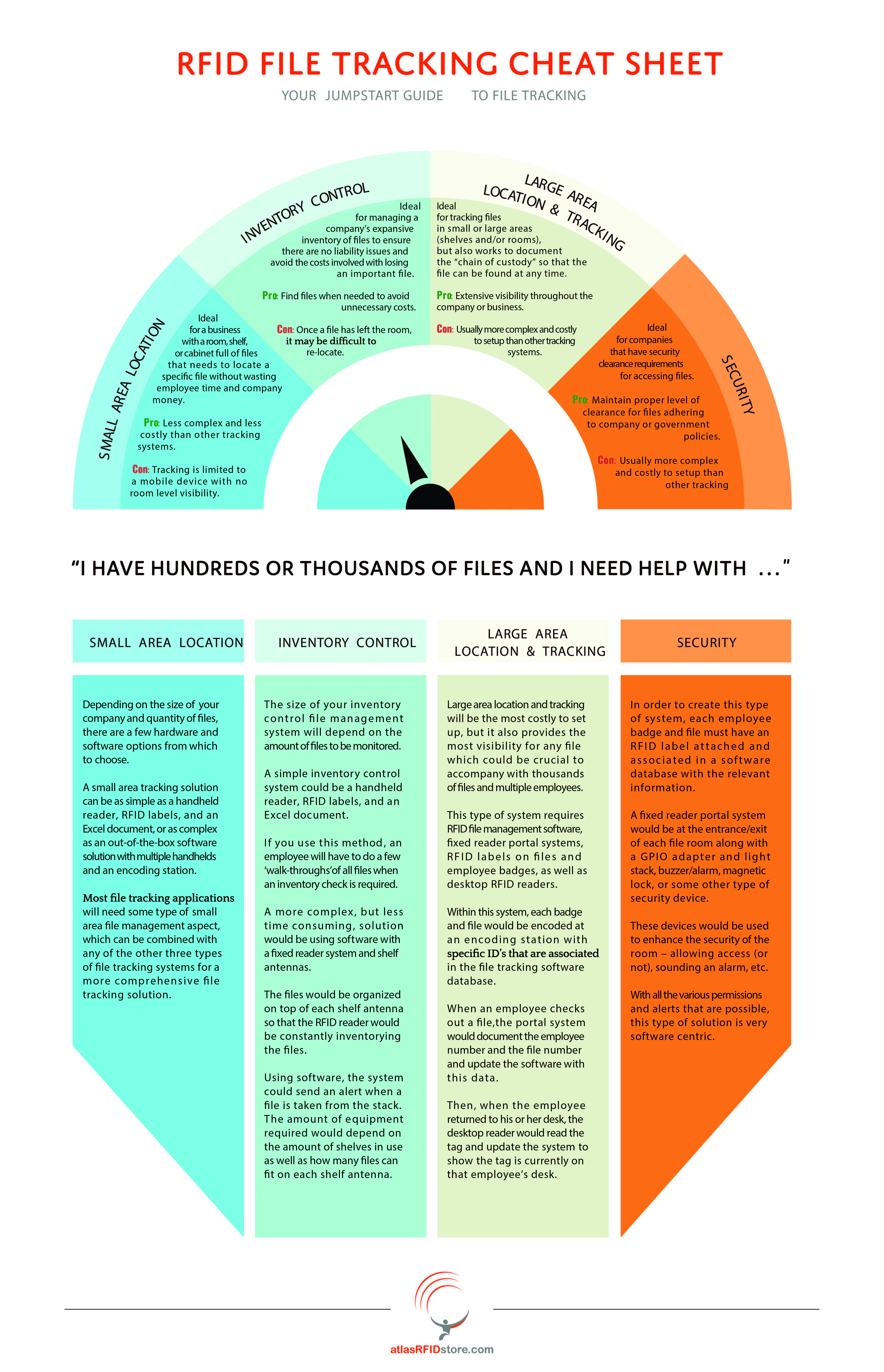 Simply type in your email address below and we will send you a PDF copy to read, print, and/or send to a fellow RFID enthusiast!
Learn More
About
RFID File Tracking