The File Tracking Bundle is a collection of articles, infographics, and guides specific to using RFID to manage files and documents in an office setting. Instead of reading each of these articles separately, we stitched them together in an all-inclusive and easy-to-read PDF in order to provide you with a convenient way to learn.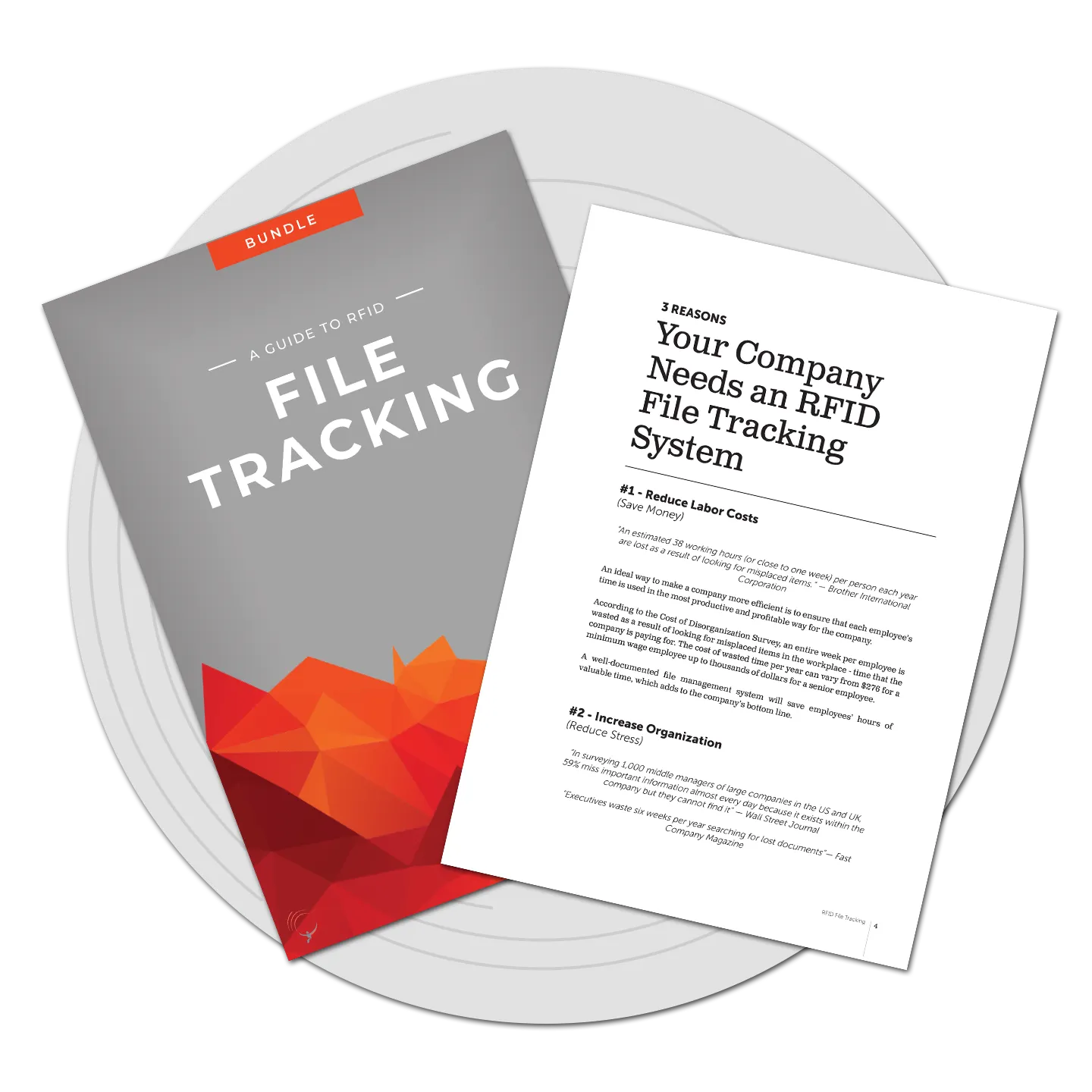 What is Included in this Bundle?
This 40-page, File Tracking Bundle contains:
3 Reasons Your Company Needs an RFID File Tracking System
What Should I Know About RFID FIle Management
A Primer on RFID File Tracking [& Types of Systems]
RFID File Tracking: Handheld vs. Fixed Readers
Find-my-Files - RFID File Tracking for Patient Files, Case Files, Car Titles, & More
Two-Page Collection of RFID File Tracking Videos
Startup "Cheat Sheet" to RFID File Tracking
Why Download this Bundle?
Are the terms Lost, Misplaced, or Misfiled common in your workplace?
This 40-page guide will walk you through why proper File Management is needed in the workplace and how RFID can be used to achieve it. This Bundle of articles defines the four most popular types of File Tracking Systems based on a company's needs, and then explains the equipment needed to create each of these systems.
Simply type in your email address below and we will send you a PDF copy to read, print, and/or send to a fellow RFID enthusiast!
Learn More
About RFID
File Tracking
File Tracking Hub
Our File Tracking Hub contains all the information you need about tracking and managing files with RFID - on one page. This page answers questions like:
• What type of RFID is used for File Tracking?
• How does RFID File Tracking Work?
• Which RFID tags are used for File Tra