Every year, more RFID Chips, or ICs, are added to the market as options for some of the best selling RFID tags - like the Smartrac Dogbone and Alien Squiggle. Generally, the more options the better, however, the number of options makes choosing an IC for your application, much more difficult - so we created the UHF IC Comparison Guide.
This IC Comparison Guide shows you 26 different chips, side by side, along with their most important specifications. The current comparison guide features these three leading RFID chip manufacturers:
Please include attribution to atlasRFIDstore.com with this graphic.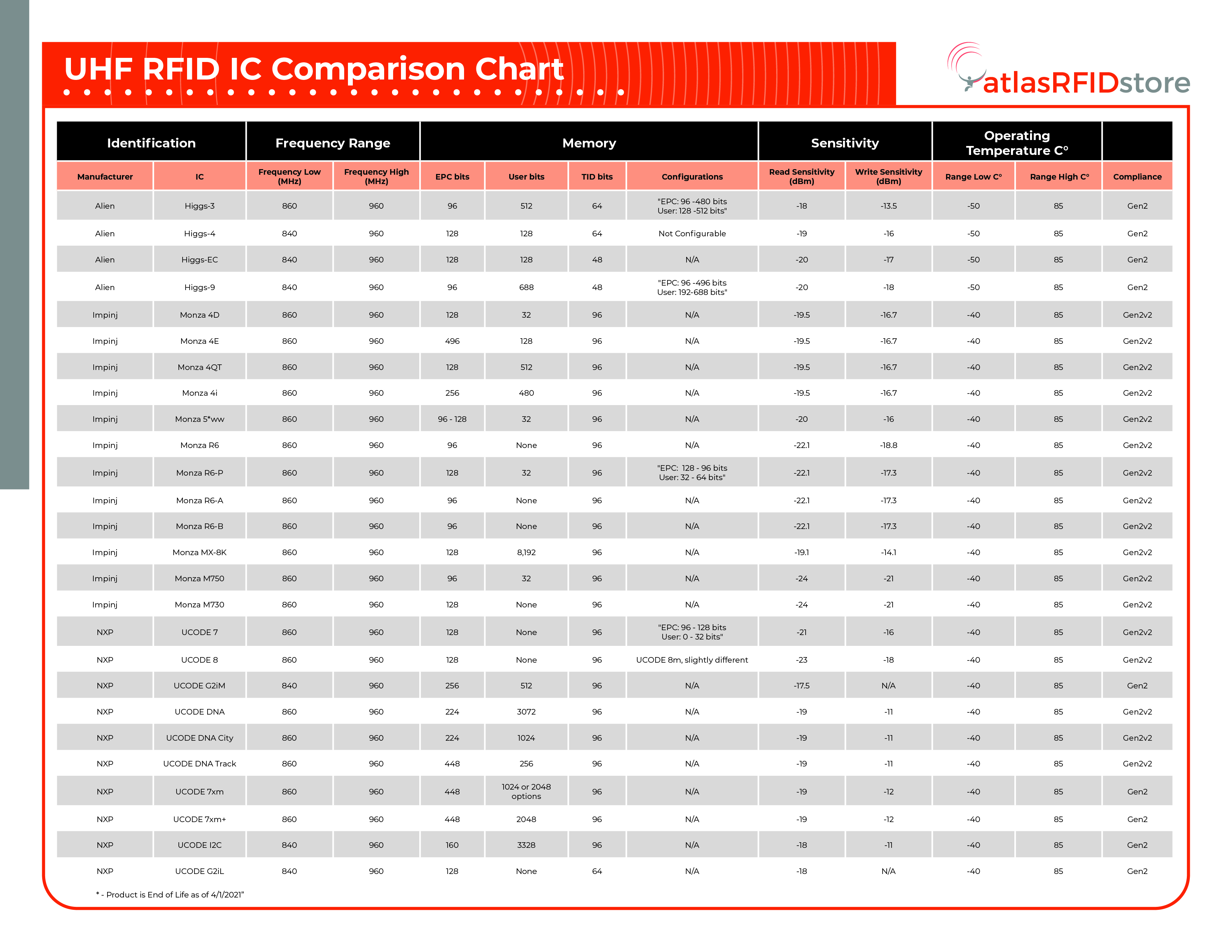 Simply type in your email address below and we will send you a PDF copy to read, print, and/or send to a fellow RFID enthusiast!
Learn More
About
RFID Tags