The Asset Tracking Bundle is a collection of articles, eBooks, and other information specific to RFID Asset Tracking. Instead of reading each of these articles separately, we stitched them together in an all-inclusive and easy-to-read PDF in order to provide you with a convenient way to learn.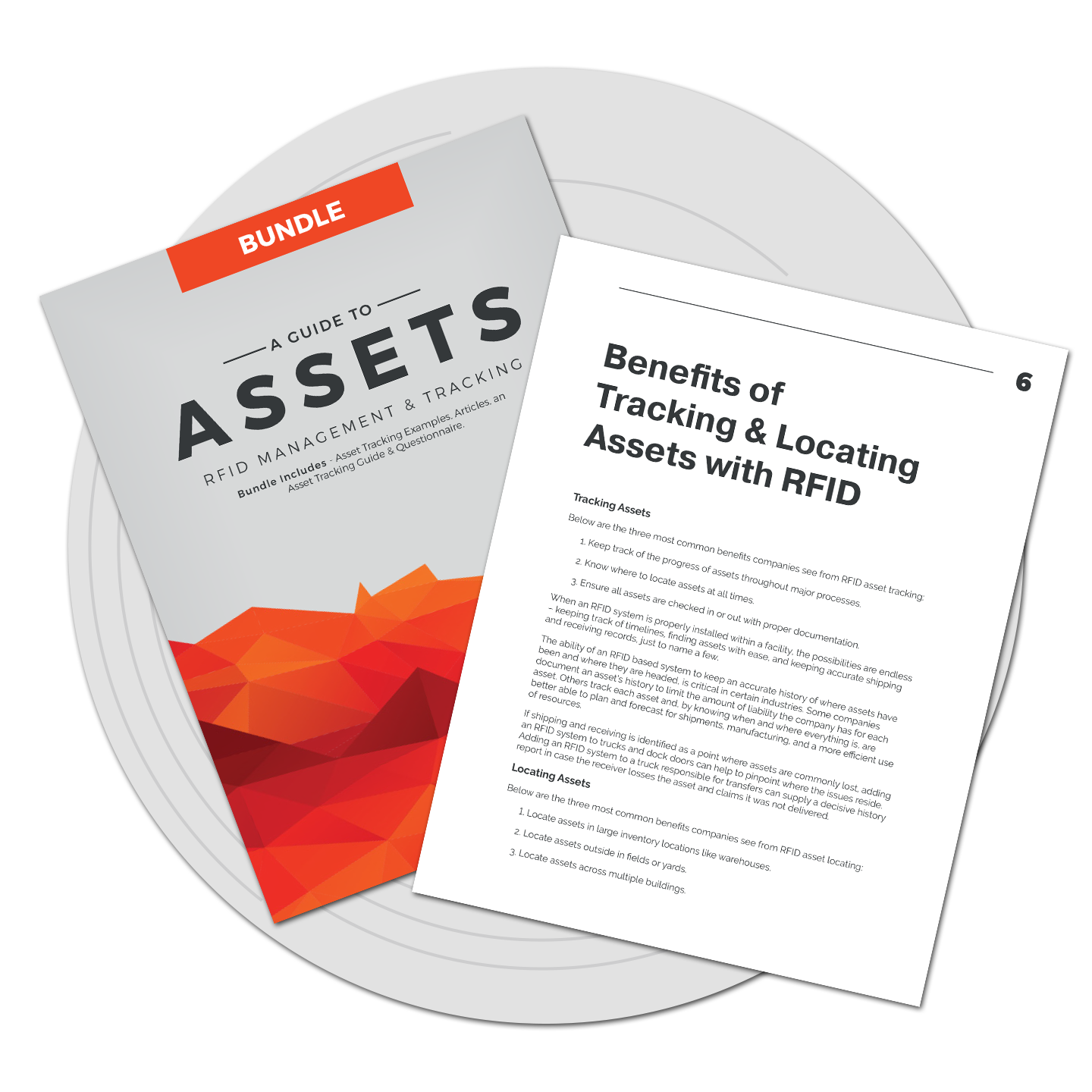 What is Included in this Bundle?
This 23-page, Asset Tracking Bundle contains:
5 Examples of Asset Tracking
Benefits of Tracking & Locating Assets with RFID
RFID Asset Tracking & Maintenance in Dangerous Environments
Asset Management 101
15 Key Asset Tracking Questions
Why Download this Bundle?
Lost assets, replacement costs, and zero asset/inventory visibility - do those problems sound familar?
This collection of articles begins with answering simple questions, such as - How are other people/industries using RFID to help manage assets? By the end of this Bundle, you will be familiar with the parts that makeup an RFID Asset Tracking System and have a better idea if RFID can help you solve your asset problems.
Simply type in your email address below and we will send you a PDF copy to read, print, and/or send to a fellow RFID enthusiast!
Learn More
About RFID
Asset Tracking
Asset Tracking Hub
Our Asset Tracking Hub is all the information you need about RFID Asset Tracking - on one page. This page answers questions like:
• What is RFID Asset Management?
• Which industries / companies currently track Assets?
• What are examples of specific Asset Tracking Applications?