Meet RFID Tag Mandate Requirements
At atlasRFIDstore, we can help!
RFID is complicated, and so are retail tag mandates. Our goal is to streamline RFID compliance and layout a simple process to help suppliers get the RFID tags they need, so they can get back to doing what they do best – providing exceptional quality items to everyday consumers through retailers.
We are able to do this because we know RFID - we've been in the RFID industry for nearly two decades. Not only that, but we've worked alongside the Auburn ARC Lab from its conception, and we've worked with retail giants like Walmart to understand their individual playbooks and unique systems.
Not every RFID tag mandate is the same, and neither is every retail supplier. Whether you are providing clothes for Nordstrom, electronics for Walmart, or specialty sports gear for Dick's Sporting Goods - we can help you.
Let us help you simplify the process - from start to finish.

We've helped dozens of retail suppliers with their RFID tag needs and created a simplified process that puts you and your customer's needs first. We work to eliminate stress points and keep the technical jargon to a minimum so we can guarantee success.

We Listen & Provide Options
First, we want to know about the products you supply to your retail customer(s). Please share details like department, department subcategory, packaging type, and estimated annual quantity. With this info, we'll recommend a product that fits within specs and is suitable for your product.

Provide ARC Approval Guidance
Once you receive the tag samples, you'll need to complete the ARC Approval Submission form found in the retailer's RFID playbook. Thoroughly complete the form, print it, and send it with at least 5 sample tags to the Auburn RFID Lab. If this step feels daunting, don't fret—we're here to guide you!

Send You Custom Samples
Once we've settled on a tag that fits the spec and your product, we can encode and print the chosen tag to meet the requirements provided by the retailer. We'll then send these samples out to you for the next step in the process.

Set You Up for Success
While we await tag approval, we'll discuss your ongoing RFID tag needs. This includes assessing your quantity and delivery requirements and deciding whether Atlas's team should handle printing and encoding or if we can support you in setting up an in-house printing and encoding solution.
Introductions aside, lets jump in and get started. Fill out this form so we can get started, or reach out to us directly via email, chat, or just give us a call. We also have a call booking page where you can specify the time that works best for you.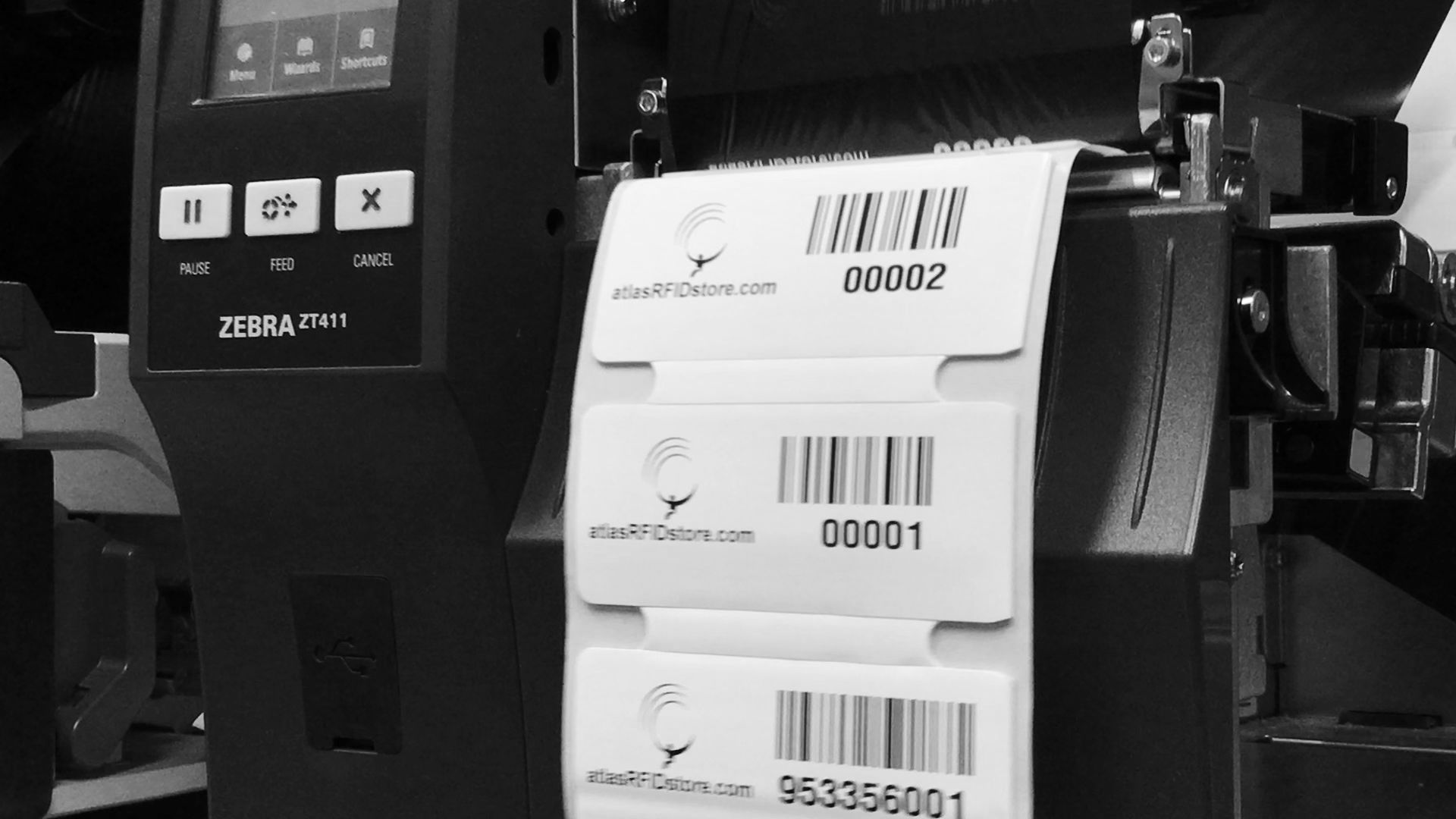 At atlasRFIDstore, the customer experience is our top priority. We've worked with over 50% of the Fortune 100 and served over 20,000 customers in 100+ countries. We offer end-to-end service, from the first point of contact, through the entire ordering process, and beyond.
We have a top-notch, in-house professional services team that can help you print and program many different RFID labels and tags. After over a decade in the industry, we strive to be good, honest ambassadors of RFID, barcode, and IoT technology.
RFID Tag Mandate Partners
Here at atlasRFIDstore, we have worked with retail suppliers that ship items to Walmart, Nordstrom, Macys, Dick's Sporting Goods, Dillard's, and BJ's Wholesale. While Walmart was significantly ahead of the curve, these 5 other retailers are not far behind, and more will be jumping on board.