RFID in Retail is Making Noise
Posted by Shain Armstrong on Nov 30, 2011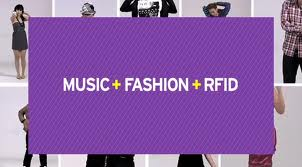 RFID in retail has demonstrated major business benefits in the way of streamlining the supply chain - reduced costs and enhancing the customer experience - which result in increased and recurring sales. All of the above are good for a thriving business, which is why Macy's and Bloomingdale's have recently taken a stronger stance on their RFID deployment plans.
Recently, it was reported that Macy's is embarking on a widespread adoption of RFID and will be one of the first retailers to implement RFID on a broad scale. Next year, the company plans to be using RFID in all U.S. stores to track items that are regularly stocked and automatically resupplied as they are sold to customers. These "replenishment goods," which include men's furnishings, intimate apparel, men's pants, denim, and women's shoes, make up about 30 percent of its sales. According to Tom Cole, Macy' chief administrative officer, the goal of the project is to help them ensure they have the right product, in the right place, and at the right time for their shoppers.
From the Supply Chain to the Fitting Room
RFID is improving the retail experience outside of supply chain enhancements as well. Recently, ThingMagic UHF RFID readers were featured in a Musical Fitting Room video to show the powerful combination of music, fashion and RFID. The idea is to appeal to the individual shopper by playing music that resonates with him or her, and then sending that person an SMS with the name of the song and a link to download it for free on StarHub.com.
To make this work, the clothing items have RFID tags applied to them that, when brought into the dressing room, are read by the RFID reader which triggers a song that matches the 'mood' of the clothes. The project covers 16 genres and more than 10,000 songs to encompass all ages and types of shoppers.
Conclusion
For more information about Retail and Supply Chain applications, comment below or contact us!
---
If you'd like to learn more about other real-world RFID applications, check out the links below!