Embedding an RFID tag isn't hard, but it can be easy to mess up. An asset's material type and coverage can make or break a tag's read range. Embedded RFID tags can be the answer to tagging finished products, tools and machinery, or public-facing items.
---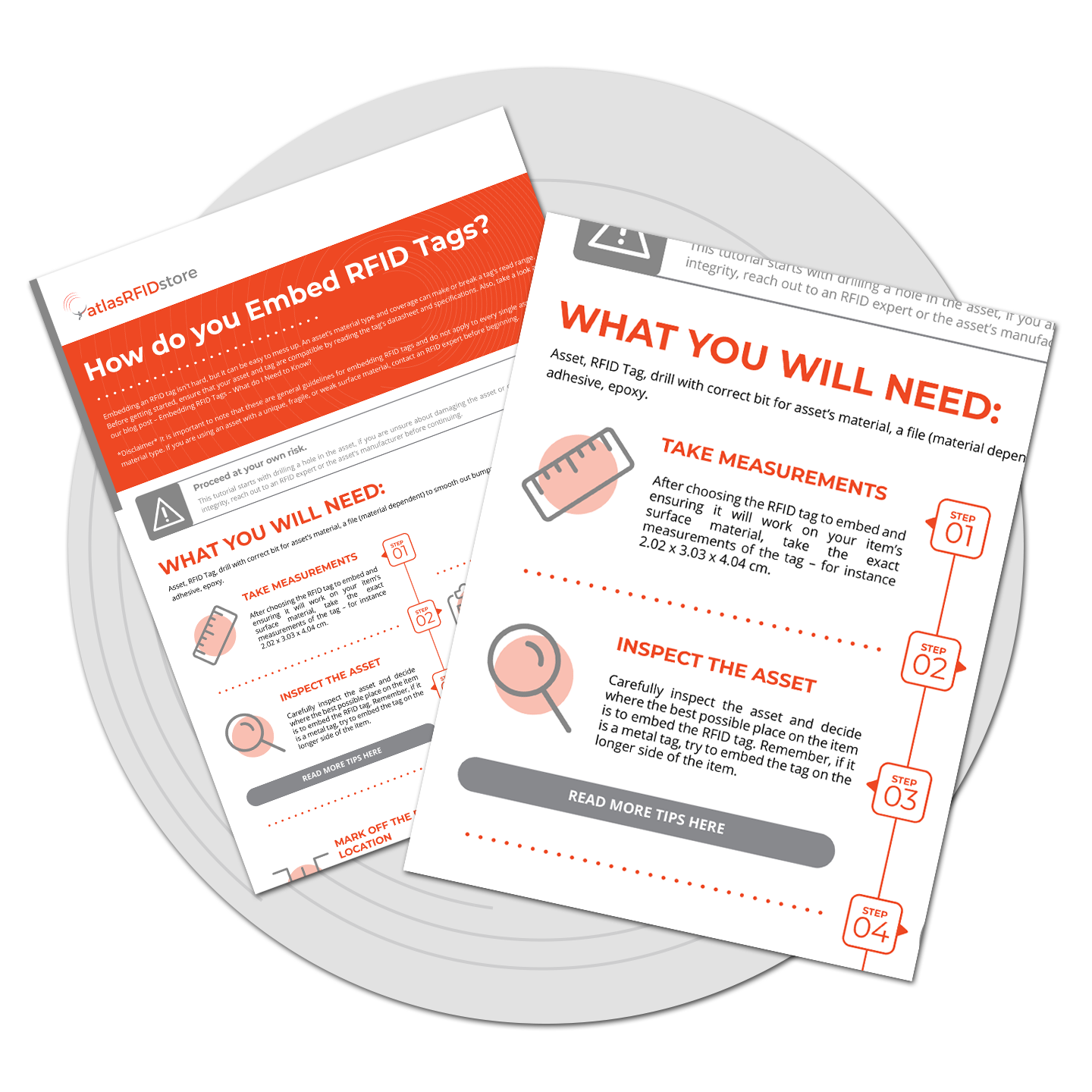 What's in this Infographic?
This infographic contains 16 key steps for embedding RFID tags - from taking measurements and inspecting the asset/product, all the way to RFID tag read testing!
Why Download this Infographic?
If you think that embedding an RFID tag is the best possible way to tag the product, you need to know all the facts before you drill.
Simply type in your email address below and we will send you a PDF copy to read, print, and/or send to a fellow RFID enthusiast!
---
---
Learn More
About
Attaching
RFID Tags
---
---
---