Taking A Toll: How RFID Is Directing Traffic
Posted by Laurie Wiegler on 6th Mar 2014
RFID is controlling traffic and easing the burden at the toll booth and at the turnstile.
That RFID would be used for paying tolls at a toll booth or the subway turnstile shouldn't be news. Letting cars fly through without interception by a live agent is the equivalent of forgoing sales clerks at drug stores and supermarkets.
What is striking, though, is just how successful implementing RFID systems for traffic control and at nationwide toll booths is. Equally compelling is how RFID is being used to control human traffic – not of the illicit kind, but rather, the everyday populous that flows in and out of the nation's subway systems and transportation hubs.
It's An RFID World After All
Proximity to Disneyworld in Orlando, Fla. means that the Orlando-Orange County Expressway Authority deals with a lot of vehicular traffic. Not just locals, but visitors, stream through the region's five expressways year-round.
That's why it's all the more remarkable that, at least according to OOOCEA Spokesperson Jeff Marshall, that about 80 percent of traffic is equipped with RFID transponders, devices that, basically, respond to a signal and then emit another signal.
OOOCEA contracts with TransCore and uses its Encompass® 6 Multiprotocol Readers. On its website, TransCore touts that this is "an integrated high-speed, multiprotocol 915 MHz radio frequency identification (RFID) reader system that includes an RF transceiver board and processor in a single assembly."
Marshall says that OOCEA's electronic toll collection system, called "E-PASS", was introduced in 1994, and he says it was the first electronic toll collection system in Florida.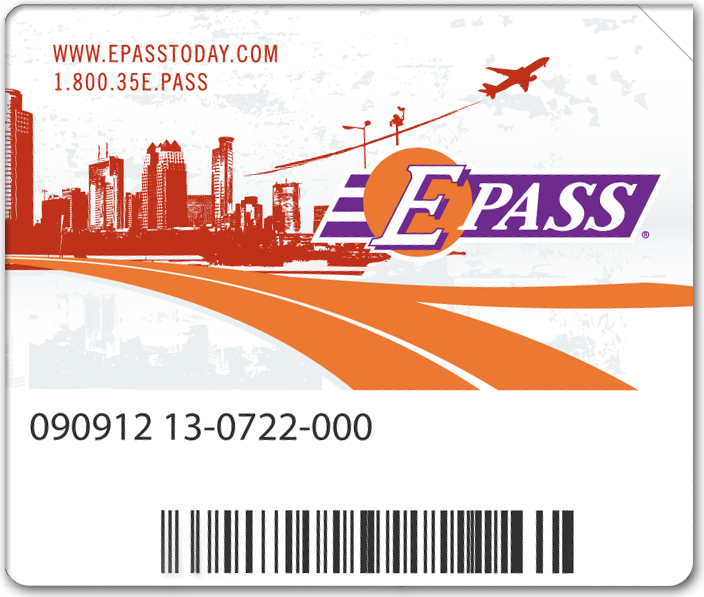 "It has allowed the Expressway Authority to provide open road tolling lanes on all of our expressways. Open road tolling allows drivers to continue at safe highways speeds without having to slow down to pay a toll," says Marshall.
Customers prepay either by check or credit card, and once their balance hits zero, they are not allowed to pass through the E-Pass lane. The system is so successful that when the Authority sent out a questionnaire to customers, they found that even among those slow to tweet or "friend", it was a hit.
RFID A 'Farer' Way To Travel
A spokesperson for the Port Authority of Allegheny County in Penn. says their agency uses RFID in its fare cards, but they don't have toll booths so that part is a non-issue. The Authority received a federal subsidy specifically to make its "ConnectCards", which collect a kind of toll — but for people at turnstiles rather than cars at toll booths.
RFID is also used in many other places around the world in order to collect tolls, whether for vehicular or human traffic.
For example, in China, Hangzhou CENLAN Intelligent Technology Co., Ltd manufactures RFID smart cards for its automatic fare collection system for public transportation and electronic payments, and RFID card readers for parking, tracking and related purposes.
In London, the "Tube" – the city's subway network – implemented its touch-'n-go NFC-enabled Oyster cards over a decade ago. However, in late 2012 the city expanded to include their use on buses.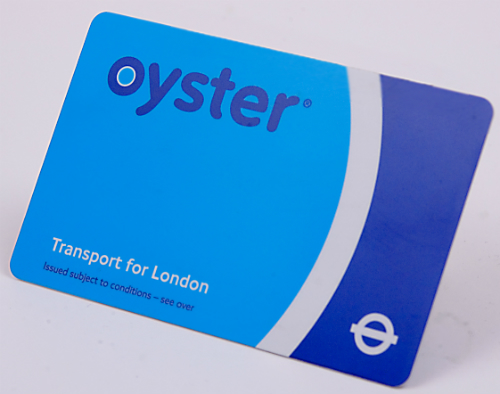 And when Los Angeles finally installed a subway system to augment its extensive bus line, The Metro (called Metro Rail), the fare technology was as sophisticated as the passengers who disembark daily at Universal City, Beverly Hills and Hollywood. LA has a very cool TAP system that reads a passenger's fare very quickly via a magnetic NFC strip as he or she shoots through the turnstile .
RFID Just Part Of The Solution?
Yet, not every transportation system sees RFID or NFC as the only way. Whether that changes in the future is of course, as changeable as the new flavor of iPhone.
For example, New Jersey Meadowlands also employs TransCore technology, but one that does not rely on an RFID or NFC chip. Instead, it uses SCATS (Sydney Coordinated Adaptive Traffic System) technology at 105 locations, with more on the boards. A spokesperson said they are not currently using anything RFID-specific, in fact. They use wireless radios, Bluetooth travel time sensors and image-based vehicle detection, he said.
NJ Meadowlands' Dave Liebgold, Chief of Transportation, added that since they've used TransCore's Adaptive Signal Control System they have "seen significant improvements in traffic flow along all corridors and many individual locations.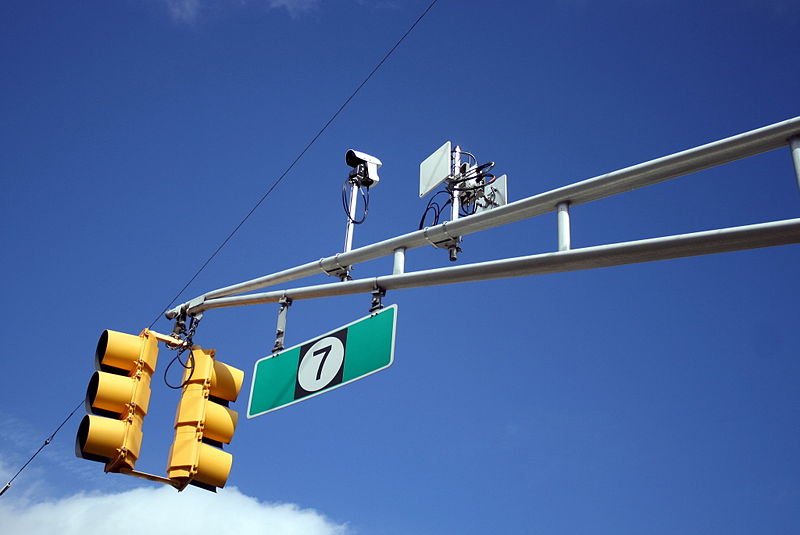 While it does not use RFID, SCATS provides "real-time information for both advanced operations and maintenance monitoring. This includes detection, timing, saturation, status, communication, and coordination information," according to a company brochure.
However, TransCore's expansive portfolio of products, such as in the aforementioned example of the expressways, not only includes many RFID features but shows how they're pioneers in the field.
This is the same technology the company has installed in Tampa on what the company says was the world's first open tolling on a bridge; on the Oklahoma Turnpike; and on I-15 in Utah. In the case of radio frequency-equipped gantries, for example, TransCore says it was the first in the nation to install an RFID-enabled toll collection system.