What is RFID Event & Attendee Tracking?
Posted by James Thrasher on Jul 18, 2013
What is RFID event and attendee tracking?
RFID attendee tracking systems use the benefits of RFID technology to gather business intelligence at events like trade shows, conferences, corporate functions, and other large gatherings. RFID provides the visibility and metrics needed for validated decision making before, during, and after events.
Attendee's are given badges affixed with UHF RFID tags. Appropriately placed RFID readers and antennas track the location of the RFID badges as the attendee visits booths, seminars, product demos, and other events. Attendee tracking is a non-invasive method of tracking the performance of events and measuring the return-on-investments.
Here's five reasons you should consider implementing attendee tracking at your events.
1. Track Traffic Flow
Attendees paths at the show
Improve layouts of the show floor
Real-time information gives you ability to be agile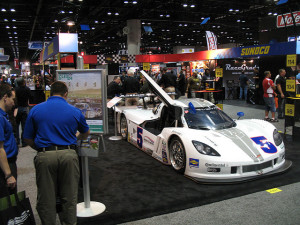 With attendee tracking, you have the ability to examine the attendee journey throughout the show floor. Attendee paths give you insight into how the layouts of the show floor affect the overall event experience. The traffic flow data allows you to make improvements and prevent congestion. If your attendee tracking system provides real-time information, agile decision-making can be employed to instantly enhance the show floor.
2. Measure Attendance at Sessions
Learn which speakers are popular
Understand what your attendees are interested in
CEU Attendance - Continuing Education Units for healthcare, etc.
Learn which speakers attract larger audiences at your events. By measuring long how attendees stayed a sessions, discover which speakers cultivate a more engaged audience. With engagement and attendance information, you'll know which speakers and topics the audience wants at your next event. Also, for seminars awarding continuing education units, attendee tracking systems provide attendance information more likely to pass thorough audits.
3. Eliminate Registration Lines
Quick and easy registration
Better attendee event experience
Improves flow into seminars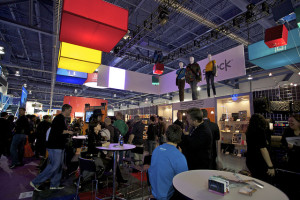 Since RFID badges are synced with the attendee information, attendee tracking systems eliminate the need to register for seminars and other events. As attendees walk through the entrance of a room, RFID portals placed at the entryway will read the RFID badge and note the attendance of the individual. With no wait times to register, congestion at the entryway is dispersed, which creates a better overall experience for attendees.
4. Marketing Analysis / Business Intelligence
Demographic visibility
Number of booths visited, number of sessions, demos etc.
Duration spent at seminars, booths, demos etc.
Understand interest and preferences
Compare metrics
Actionable metrics from your events give you added insights into the success of your current business strategies and will help you identify areas to pour additional resources. Demographic data paired with the attendee journey offers a world of detail into the interests and preferences of the audience. Engagement metrics such as duration and number of visits at booths, product demonstrations, and seminars help paint a picture of what attendees are looking for at your event. With this data, you can compare results with previous events and improve efforts at your next show.
5. Return on Investment
Improve lead generation
If attendee visits x booth and attends y seminar, they must be interested in z
Promptly follow up with leads using a targeted message
Use metrics to improve and cater events to attendees
Track real-time changes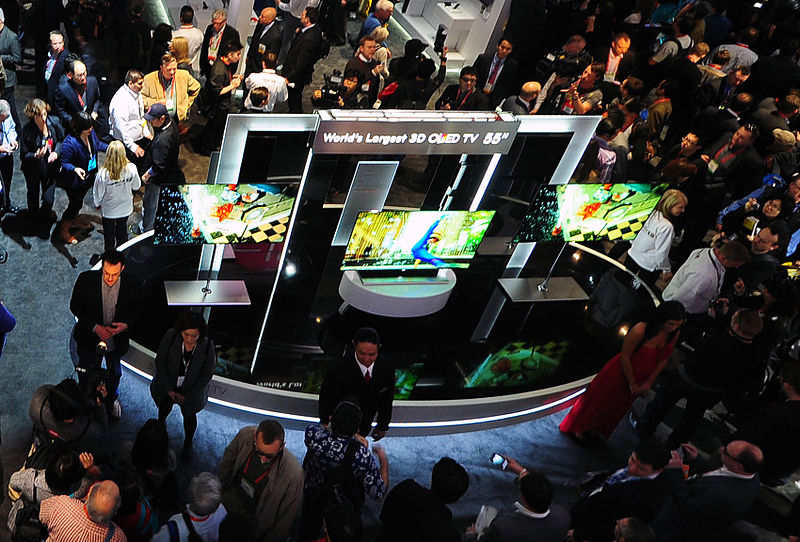 By analyzing who is visiting booths and sessions, you can discern the interests of attendees and improve their overall event experience by providing additional information related to their interests. Send a targeted message to attendees who visit your booth for an extended time and improve your return on investment by only communicating with qualified leads. With the added insight of event metrics, cater future shows to your audience. Improve attendance at the next show with popular speakers, topics, and vendors.
Have you attended an event that used an RFID attendee tracking system? Did it improve your experience at the event? Let us know in the comments.
---
To read about more attendee tracking applications, check out the link below!