There is a lot of ambiguity surrounding Mobile Computers, so we set off to create the Mobile Computer FAQ guide by collecting some of the most frequently asked questions about these powerful devices. Once we had plenty, we took that list, boiled it down to the top 18, and brought it to Zebra Technologies, one of the top manufacturers of Mobile Computers, to learn more.
---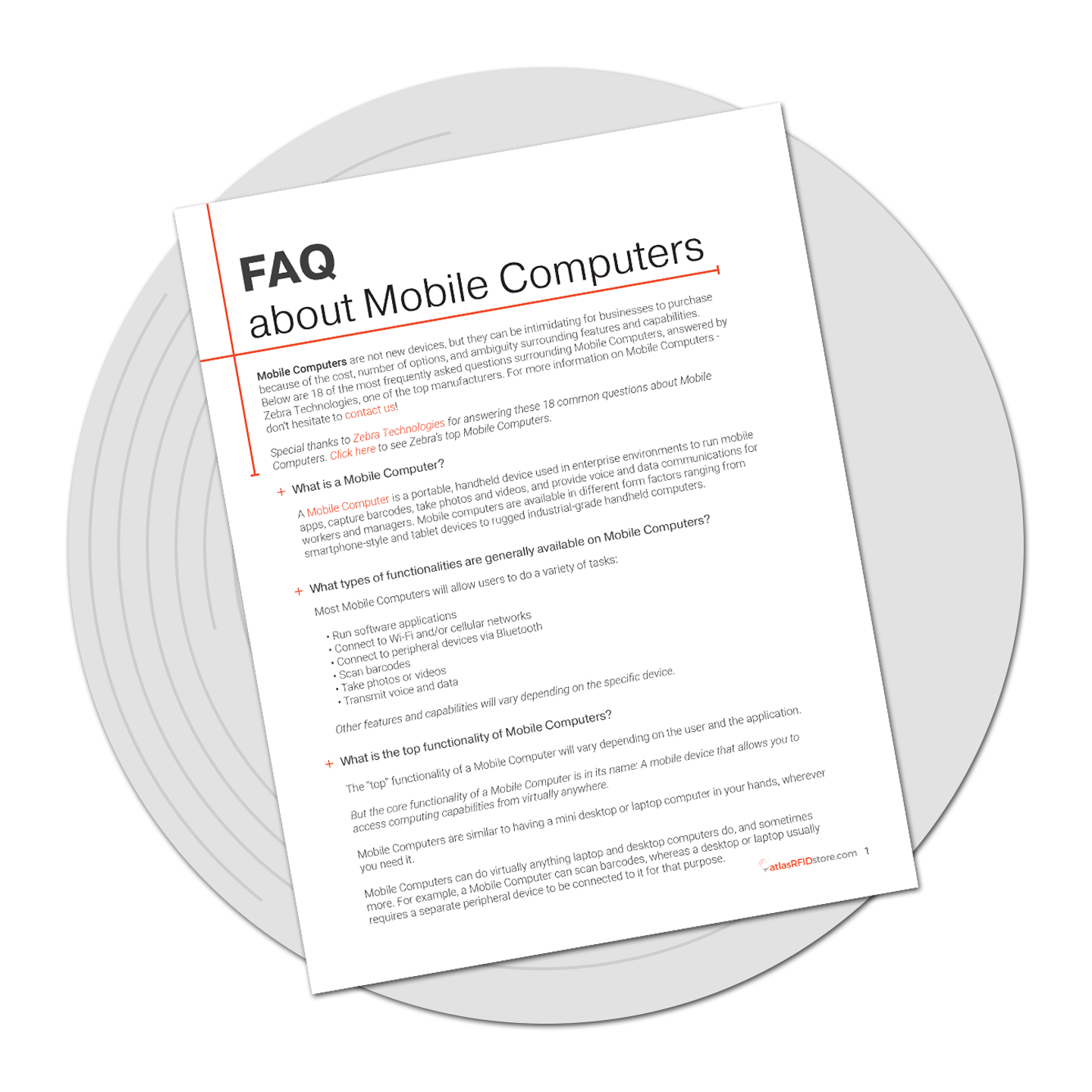 This 8-page guide contains 18 questions and answers, ideal for learning the key what, where, and how of Mobile Computers. This guide will answer questions such as:
What is a Mobile Computer?
What is the top functionality of Mobile Computers?
Why would I choose a Mobile Computer versus a barcode scanner or RFID reader?
The term Mobile Computers is simple enough, but what do Mobile Computers actually do, and why do businesses buy them?
This FAQ guide will give you the basics of Mobile Computers and clarify how they are used, from one of the leading providers - Zebra Technologies.
Simply type in your email address below and we will send you a PDF copy to read, print, and/or send to a fellow RFID enthusiast!
---
---
Learn More
About Mobile
Computers
---
---
Checkout Mobile Computers -
---
---